If you're looking for beautiful batik fabric to take home from your trip to Bali, you're in luck! There are lots of great places to find batik fabric on the island.
Some of Bali's most popular places to buy batik fabric include the Krisna souvenir center, Sukawati Art Market, and specialty shops all over the island.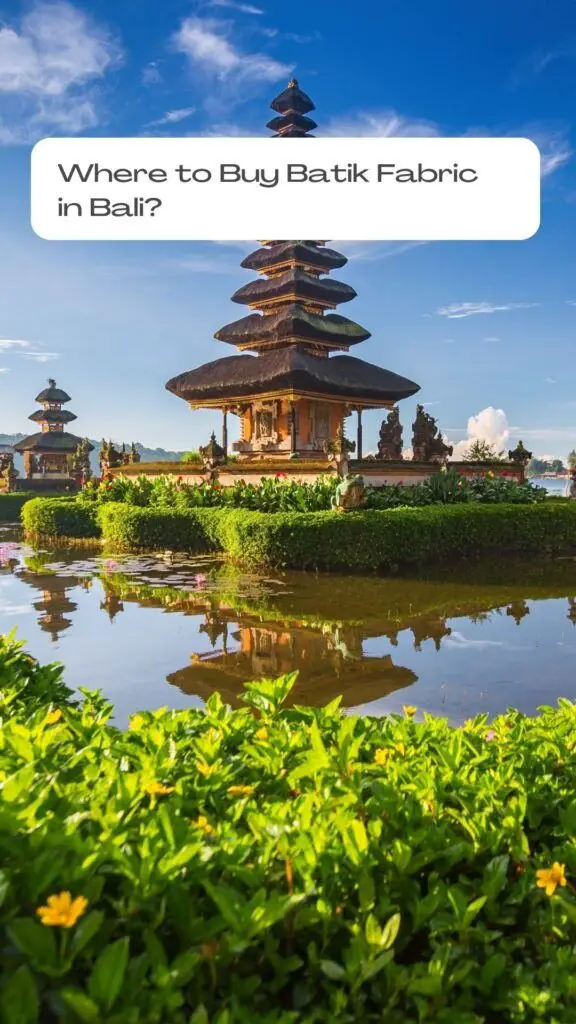 Whether you're a tourist looking for a souvenir or a local looking for some new fabric for your next project, read on for the best places to buy batik fabric in Bali!
Where to Buy Batik Fabric in Bali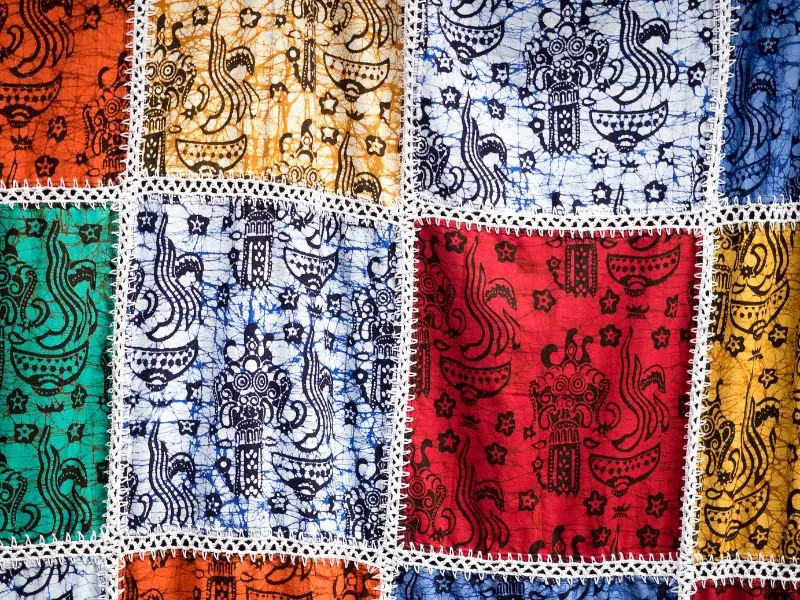 Krisna – Bali Souvenir Centre
Krisna is the largest souvenir center in Bali. It is located in the Badung area.
You can find almost any type of Bali souvenir here, including batik fabric and batik clothing. The prices are very reasonable, and you'll find a wide selection of beautiful batik fabrics.
Whenever you visit Bali, this store is a must.
Address: Jl. Sunset Road No.88, Kuta, Badung Regency
Website: https://krisnabali.co.id/
Sukawati Art Market (Pasar Seni Sukawati)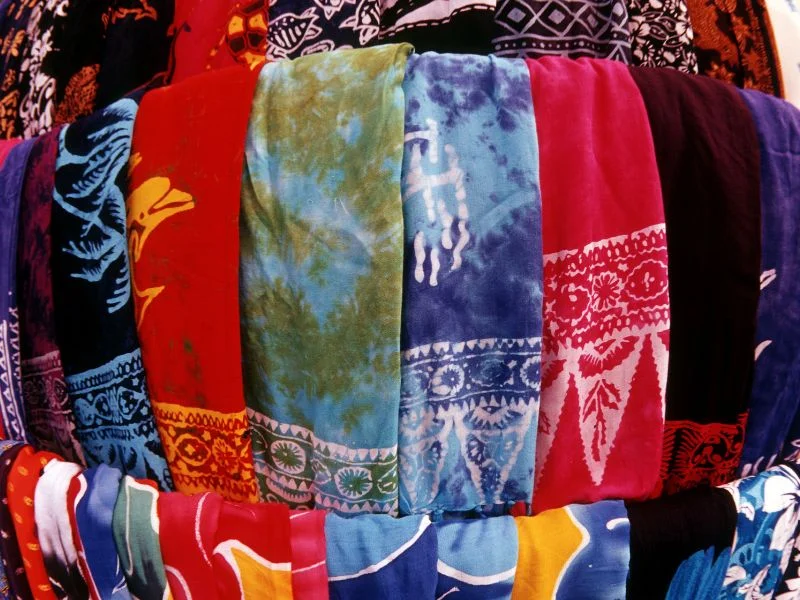 Sukawati Art Market, also known as Pasar Seni Sukawati, is an outdoor art market in central Bali.
It is a colorful marketplace with merchants selling apparel, jewelry, locally made souvenirs & more.
You'll find many vendors selling beautiful batik fabrics at this market at affordable prices. There are many different designs and patterns to choose from, so you're sure to find something you love here.
Address: Jl. Raya Sukawati, Gianyar Regency
Sulawesi Street – Denpasar
If you're looking for a more comprehensive selection of batik fabrics, try visiting one of the many specialty shops on this street that sell only batik.
Although the shops here are commonly known for their affordable prices, you can also find stunning fabrics from Bali, such as intricate lace, silk, and batik patterns.
Some of the popular batik shops on Sulawesi St. include:
Maju Batik Fabric
Sahara Batik Fabric
Anis Batik Bali
Monkey Forest Road – Ubud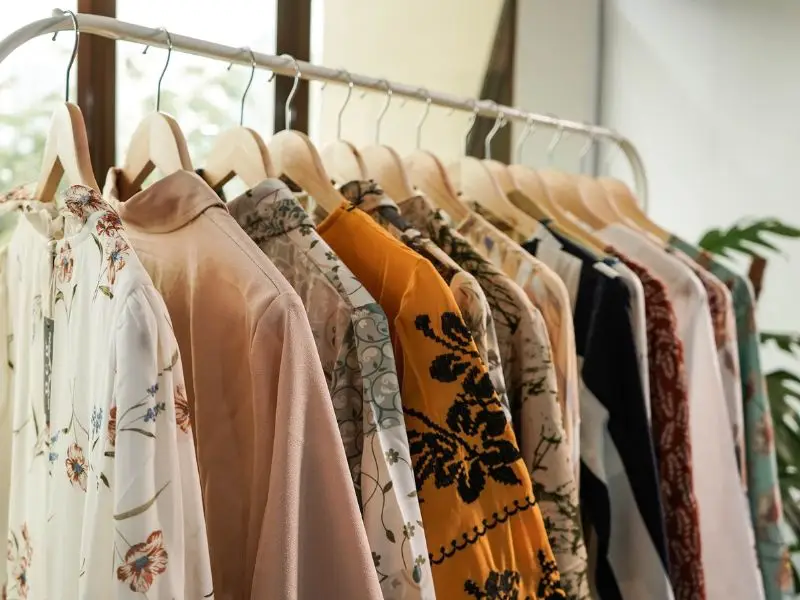 For an authentic and more upscale shopping experience, visit Monkey Forest Road in Ubud.
This street is packed with interesting boutiques, shops, and stalls that sell various locally-made products.
There are many specialty batik stores along this road where you can find beautiful fabrics at great prices. The best part is that most shops accept credit cards or mobile payment, so you can easily shop and purchase your fabrics.
Some of the top batik stores on Monkey Forest Road include:
Ikat Batik
Central Batik Tulis Tuban Art Java
Kamar Sutra Silk & Batik
About Balinese Batik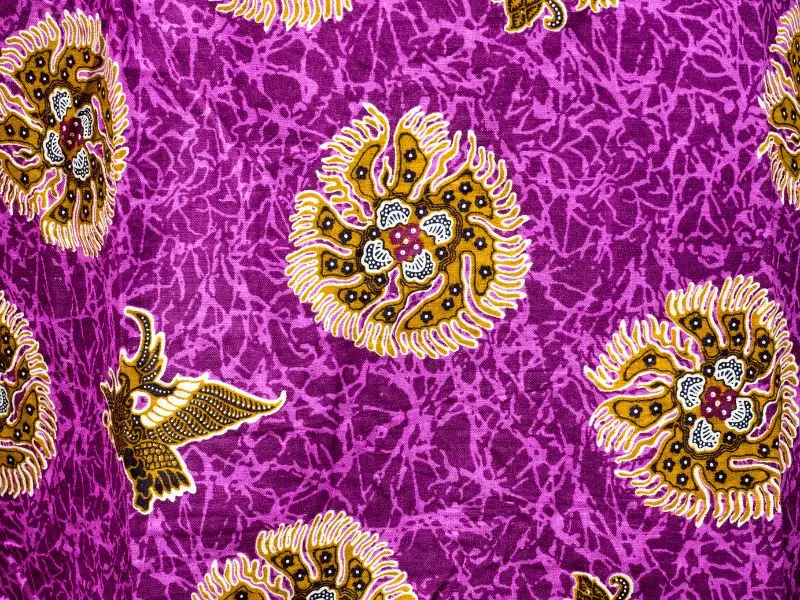 Balinese batik has the characteristics of rich colors, delicate and detailed works, and beautiful motifs.
This type of batik is inspired by Balinese culture, artistry & nature.
It can be found all over the island in large stores or small shops. No matter where you are in Bali, there's sure to be a great place to buy some beautiful batik fabric.
FAQs
What is the best fabric for batik?
The best fabric for batik is cotton, which absorbs the dyes well and produces a vibrant, even finishes.
Linen can also be used, but it doesn't absorb the dyes as well and can produce a more mottled effect.
Silk is an excellent option for more intricate designs, as it is very smooth and allows the artist to create detailed patterns.
Other materials, such as wool or polyester, are not typically used for batik due to their absorbency issues.
Is batik made in Bali?
Yes, Balinese batik is made in Bali. The Balinese have practiced the traditional art of batik for centuries, which is still a prevalent occupation today.
There are many workshops throughout the island where you can learn about this intricate craft or even take part in creating your designs.
Why is batik expensive?
Batik is an intricate and time-consuming process that can take weeks or even months. The artisan sketches the design and then dips the fabric into a dye bath.
After it's removed from the dye bath, another color is added, and the process is repeated until the desired effect is achieved.
The finished product must be rinsed and washed several times to remove the excess dye, then air-dried.
This entire process can take weeks or even months, so it's no wonder that batik fabrics are more expensive than other types of cloth.
Was this article helpful?