If you're looking for a versatile and affordable way to add some personality to your décor, look no further than decoupage crafts!
This easy DIY technique can be used on everything from furniture to accessories, and the best part is that there are endless possibilities for design.
Whether you want to create a fun and funky motif or go for a more traditional look, these 27 easy ideas will give you all the inspiration you need!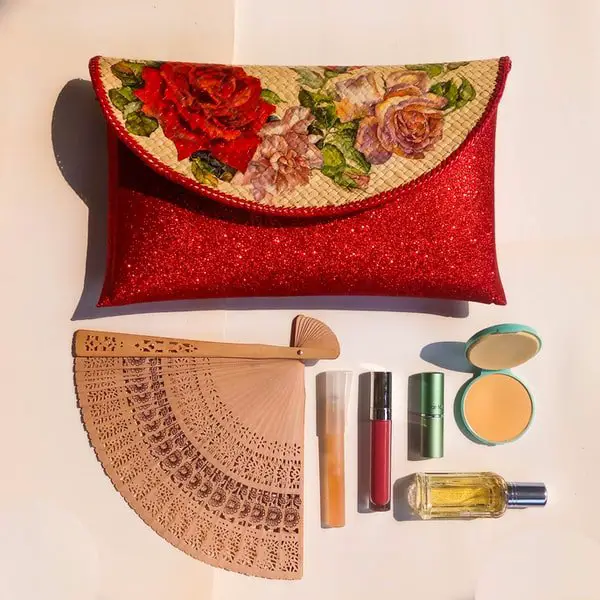 Favorite Decoupage Ideas
Make a Decoupage Gifts for people you love that are so simple but affordable too! These creative decoupage ideas include crafts using paper, napkins, fabric items, and fragile pressed flowers.
Pretty Floral Napkins Decoupage Wood Furniture
You can use a floral pattern effectively throughout your home, but it can be beautiful in your child's room.
Consider combining it with a dresser painted with pastel-like colors to take full advantage of a floral design. Have you noticed floral napkins?
Cool designer decoupage tabletop
There's no need to purchase a designer-grade tabletop as long as you have a suitable DIY device at your disposal. A fun Decoupage project often transforms furniture into accessories that appear in stores rather than created by your hands.
Your artwork will help your furniture support frequent use or abuse as the year passes.
Decoupage Flower Pots
Add a touch of personality to your garden with these terra cotta Pots.
Whether you're looking to spruce up your patio or add a splash of color to your flower bed, these pots are the perfect way to do it.
They're also great for starting plants from seeds. Just add some soil and your favorite flowers, and you'll be ready to go!
Decoupage Home Accents
From picture frames to art, find creative ways to make cute DIY project ideas with the selection of your favorite material.
Make a simple DIY welcome sign with a gorgeous home accent that's fun for beginners to make!
Make tea trays for someone around for a while, or look for a surprise housewarming gift.
Make candleholders. Use acrylic paints, colors, and scrap paper to bring the artist's work to life.
Decoupage Organizers
Decoupage wrapping paper is printed over wood boxes for easy and fun projects.
You can also color and style in a bookcase using this easy magazine holders project. Store all your valuable magazines and notes in these attractive storage packs.
They also look great in a children's bedroom or are hard to shop for a grandparent or grandson.
Upholstered Fabric Design Decoupage Furniture
You can use fabrics to make your chairs better than new ones.
You can use decoupage to make your furniture look nice without spending too much time or money. It is a creative way to decorate things without taking up too much time or money.
The decouprint furniture is a great way to create timeless looks. You can do this in your whole house.
Outdoor decoupage
A way to decorate your house is to use decoupage. Decoupaged Spring Flower pots can be used for Easter and can also be used to display colorful flowers all year.
Decorate a mailbag with fabric. It will be nice for your guests to see.
This adorable birdhouse is easy to make and perfect for children to help out with crafts. Birds all the time will like this new home.
Decoupage projects you can wear
Decoupage is a fun way to decorate. You can make anything you want!
The necklace Decoupage is a lovely gift to mother and grandma.
Spring floral headband is an easy project that will get anyone interested in Mod Podge.
Dangling earrings are super cute and stylish.
These bright color bangles are fun for girls of all ages. They can mix and match them or wear one on a day to make their style unique! You can also make your earrings in any colors you like.
Decoupage Glass
DIY wine faux stained glass ajar is an easy project you will love making if you love glitter. DIY pumpkin luminous kits are just the cutest decorations for Halloween.
Permanent marker artwork Bowls are mostly to seal your design with mod podge glue.
Simple Halloween pumpkin lanterns are a fun way to create a fun and straightforward way to decorate the house and decorate it with simple designs.
Decoupage Furniture
Decoupage ideas are meant for you to put your own notes on your home accessories. This will make them unique.
Decoupaging is a simple way to decorate furniture. The results are excellent! If you have extra cushions, they are suitable for decorating your chair or sofa.
Decoupage Autumn Floral wreath Décor
You can use these wreaths for your door or another place in your house. Decoupage letters will catch someone's attention when they walk into the room. They blend well with the decorations.
The wreath features warm colors, leaves, and festive foods like apples. This is summer packed with warmer colors and leaves so this wreath would be a perfect display.
Artistic Storage Box Organizers
Using the decoupage technique on upholstered storage cartons is a great way to elevate simple organizational skills into artworks.
This project gives you plenty of space to mix and match various color and pattern combinations. With white gesso bases and acrylic colors of your choice, you can provide a solid basis for your selection of patterned paper cutouts.
You can even choose different boxes if you want to be more creative or choose different shades.
Beautiful decorative decoupage pencil holder
Some of the best decoupage projects are small in scale, and these wood cardboard pencil holders are no different.
With the scrapbook paper cutout style and paint to accompany, you don't need a size limitation in your workspace. Why not add old paper to your box to make it look even more personalized?
You can also create decoupage artwork with the proper acrylic paint and pretty paper shape to create a unique artwork.
Floral Rustic Candle Coasters
Candles have a natural fragrance, but they can be helpful in decor. The right holder or coaster can put more emphasis on the candles themselves.
Hence candles on coasters are an excellent decoupage piece. By combining the rustic feels of wood surfaces slab with elegant floral art, you can create a beautiful rustic display to showcase your preferred candle collection proudly.
Beautiful Vintage Decoupage Dress Form
Instead of using the ageless decoupages method, you can add a timeless style to your newer robe structure. You can use sheet music as an exciting way using graphics rather than papier-mache on a sheet of paper.
It can be used as a simple decor for your home, or you use it to show off clothing and jewelry suited to your home design. You can use this project to decorate your home or other projects.
Cute Black and White Family Monogram
It's an ideal DIY to build something that you will have forever in your heart. You could even recruit the rest of the family to join with that and let everyone hang his favorite picture.
DIY Decoupage Planter Drawer Project
DIY planter merges the enjoyment of upcycling with creative decoupage art.
Another little antique cabinet and you've got yourself a one-of-a-kind container to house your fake succulent or even one for your green thumb.
Once finished, take the handle off and make a traditional planter with drawers. Don't forget to make sure the handle remains in place until you end, so it retains the original feel.
Elegant Decoupage Drawer Liners
If you're looking to add a touch of elegance and personality to your dresser drawers, look no further than our Cool Elegant Decoupage Drawer Liners.
These beautiful liners are made from high-quality materials and feature an elegant decoupage design that will give your drawer a unique, one-of-a-kind look. Plus, they're easy to install – peel and stick!
Nautical map Tray Decoupage Décor
Add some personality to your décor with this Nautical map Tray Decoupage Décor. The tray is made of wood and has a fun nautical map design that will make any room look more stylish.
The perfect addition to your living room, office, or bedroom, the tray is also great for serving drinks or snacks.
DIY Burlap Decoupage Coffee Cabinet
Burlap with coffee-themed tags will give your space a distinctive vintage and rustic appeal.
Decoupage is not limited to paper or fabric cutouts. Burlap, for example, may be used instead of standard tissue paper and produce amazing results. You could make a coffee bar with the decoupage project.
Wooden Furniture From Upcycled Decoupage Wall Art
The joy of decoupage returns here in this upcycling project. It's a great idea that allows users to add a touch of style and fun to popular hanger signs. You can use any image found in a magazine, color paper, or any of your favorite photos.
Fourth of July holiday decoupage centerpiece
The Fourth of July is full of red, white and blue so there won't be anything too important. Styrofoam balls dressed with patriotic napkins make a lovely centerpiece for a barbecue or kitchen party.
You can also create an eye-catching decoration for this fabulous centerpiece.
Creative Colorful Decoupage Candle Décor
Most decoupage ideas can elevate most ordinary objects and transform them into something appealing for the eye.
Colorful patterned plates on plain white candles are enough to achieve this goal. You can put them in your home to draw the eyes, or you can give them at home when they are desired.
Cigar Box
This handsome decoupage cigar box is the perfect place to store your cigars or to use as a unique and interesting storage solution for any number of other items. The beautiful wood grain finish and decoupage design on the lid make this piece a real standout.
Glass Jars
Transform an ordinary glass jar into a beautiful and unique decoration using this easy decoupage technique.
Just layer on the colorful paper napkins and seal with a coat of sealant to create a one-of-a-kind masterpiece. Perfect for everything from flowers to spices, these decorative jars will add personality to any room in your home.
Decoupage Coasters
Add a touch of personality and pizzazz to your drinks with these Decoupage Coasters!
Made from high-quality wood, each coaster is adorned with an eye-catching design that will brighten up any drink.
Whether you're using them for your morning coffee or evening cocktails, these coasters are sure to make a statement.
Upcycled Fabric Decoupage Dresser Drawers
Some of the best decoupage projects originated from the incredible art of upcycling. You may use whatever fabric you choose. When purchasing clothes, remember the color on them or what color you want to paint them.
And from here, it gets easier to find the perfect fabric pattern for your decoupage project.
Some Questions
What objects can you decoupage?
Almost anything you can think of – bags, old books, glass plates, shoes. Anything that will go on the inside of a dishwasher.
The main thing to be wary of is how thick/rough you put your decoupage medium on the item you want to decoupage before re-drying it with a blow dryer or boiling water.
You wouldn't want to put the heavy decoupage paper on something like plates because it might break while in the dishwasher. The same goes for things like book spines, which need special care when opening them or they might get damaged.
Many people use old maps for this but maps are usually too fragile unless you have an extra-sturdy one!
For the past 10 -15 years, decoupage craft of folding out paper pictures or shapes and then adding these on trays, pocketbooks, mirrors, lamps, cabinet furniture, and home furniture or personal accessories.
Can you do decoupage with fabric?
Yes, you can. The fun thing about a fabric collage is that it will always have a unique texture and pattern, so your quilt will have a look of its own!
Which fabric is best for decoupage?
Fabric made of natural fibers such as cotton usually works best; others will work too. Mod podge could make the fabrics look somewhat darker.
And finally, cover it with some more velcro. Let the decoupage glue dry, and the glue will come out clear with a durable decorative finish.