When it comes to summer fashion, everyone has their favorite go-to fabric—and for many, that fabric is cotton. But why? What makes cotton so unique?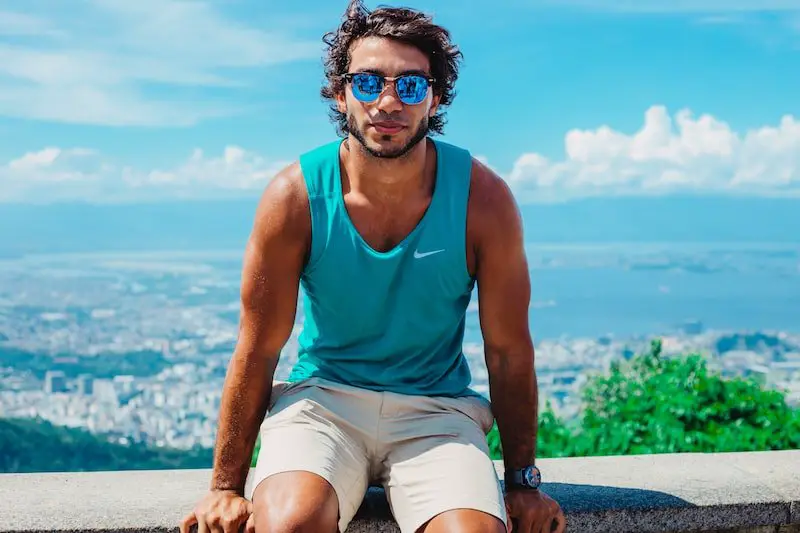 Three Reasons Why Cotton is the Summer Fabric of Choice
Is it the fact that it's lightweight and breathable? Or perhaps the fact that it's affordable and easy to care for?
It's Lightweight and Breathable: One of the reasons why cotton is so popular in the summer months is because of its breathability and lightweight design. Unlike heavier fabrics like wool or velvet, cotton allows air to pass through more easily—making it perfect for hot weather. Plus, its light construction means you won't be weighed down by your clothing when temperatures start to rise.
Affordable and Easy To Care For. Cotton is a staple of summer fashion because it's inexpensive and easy to care for. Cotton clothes are usually much cheaper than other fabrics like silk or cashmere, making them ideal for those on a budget.
It Comes In A Variety Of Styles And Colors. Finally, cotton comes in a wide variety of styles and colors—so there's something for everyone! From classic white tees to bright floral prints, there are plenty of options for finding stylish cotton clothes for the summer. And with all these choices, you can create an outfit that perfectly reflects your unique style!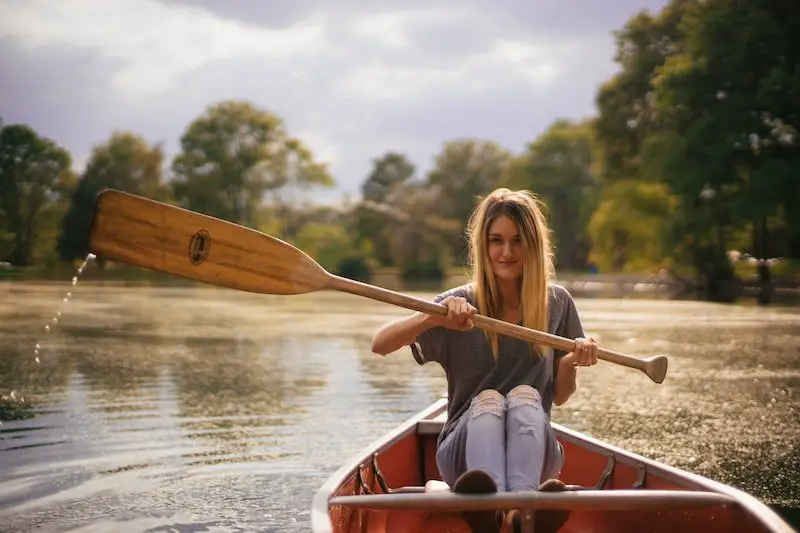 Properties of cotton fabric
We all know that cotton is a great fabric, but did you know some of its properties? Let's dive into these fantastic features and why it's one of the most popular fabrics today.
Softness and Comfort: Cotton is one of the softest and most comfortable fabrics! This means that clothing made from cotton will be cozy, lightweight, and breathable. So if you're looking for something that won't irritate your skin or make you feel too hot, cotton is a great choice.
Durability: Cotton fabric is also very durable, which means it can withstand wear and tear much better than other fabrics. It also doesn't shrink when washed in hot water like other fabrics, so you can get many years' use out of your cotton items before they need replacing.
Versatility: Cotton comes in various weights, textures, patterns, and colors to suit any look or style preference. You can find everything from lightweight T-shirts to heavy-duty workwear made from cotton – so whatever kind of item you're looking for can be found in cotton!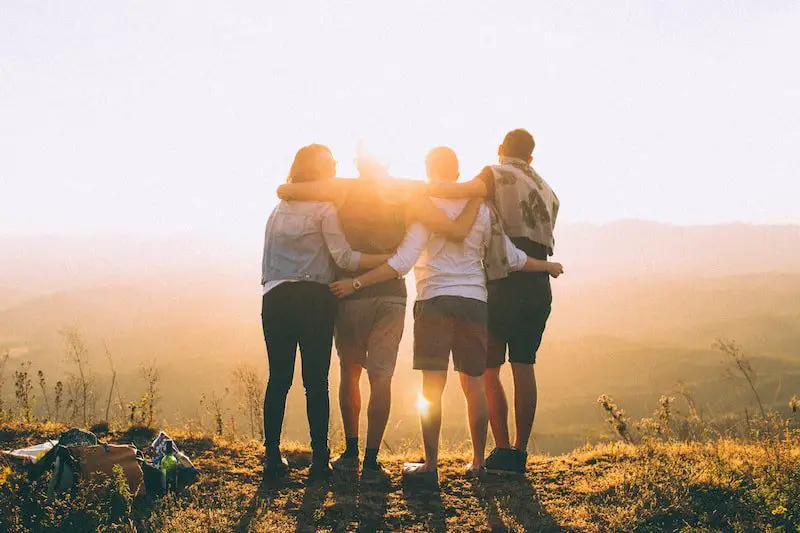 Suitability for hot weather
How often do you find yourself in a sticky situation, wondering why the weatherman was so off when predicting temperatures?
Cotton Gets Its Cool On
Let's get right down to the nitty-gritty. What makes cotton so suitable for hot weather? Well, cotton is known as a breathable fabric, meaning that it allows air to circulate through its fibers.
This helps keep your skin cool by allowing heat and humidity to escape from your body.
Not Just For Summertime
It's not just summertime when cotton comes in handy. It's ideal for layering, which means you can easily add or remove clothing items depending on how cold or warm it is outside. When temperatures drop (but not too much!), you'll be glad you opted for cotton.
Whether you're hitting up outdoor festivals or taking weekend road trips with friends, having layers made of cotton can come in handy when temperatures fluctuate during the day or night.
Versatility and availability
Cotton is the perfect fabric for summer. Light, breathable, and comfortable to wear in hot weather, cotton is a wardrobe staple that never goes out of style.
The Versatility of Cotton
What makes cotton such an attractive fabric for summer? For starters, it's incredibly versatile—you can dress it up or down depending on the occasion. Whether you're hitting the beach or attending a formal event, there are endless ways to style cotton clothing.
From basic t-shirts and shorts to flowy sundresses and smart blazers, you can find any piece in 100% cotton.
Availability of Cotton Clothes
Cotton clothes come in various price points—from bargain prices at department stores to high-end designer labels. Whether you're shopping on a budget or looking to splurge on something special, plenty of options are available to find the perfect cotton pieces for your wardrobe.
These days, most stores also offer online shopping so you can shop from the comfort of your home. And if you want to go all out for summer fashion trends? Don't forget about adding some accessories like hats and jewelry!
Tips for wearing cotton clothes in summer
Here are five tips to help cotton clothes enthusiasts stay cool and stylish in the heat.
Choose Light Colors – Light colors reflect sunlight better than darker colors, which can help keep you more relaxed in the summer. So if you're planning to wear a cotton shirt or dress, try wearing white or pastel colors to keep you cool while looking stylish.
Layer Up – Layering your clothing is a great way to look fashionable in any season, and it's vital when wearing cotton clothes in the summer. Try wearing two lighter-colored cotton shirts on top of each other for an extra layer of protection from the sun!
Wear Shorts – Ditch those pants and jeans during the summer and wear lightweight cotton shorts instead! Not only will they help you stay cool in warmer weather, but they also tend to look much more stylish than long pants when paired with your favorite cotton shirt.
Accessorize – Adding accessories such as sunglasses, hats, and scarves can improve your style game and protect you from UV rays while rocking your favorite clothing pieces. Accessorizing will make any outfit look more put together at the beach or out with friends while keeping you safe in the sun's heat!
Choose Breathable Fabrics – Lastly, when choosing what type of fabric to buy for your summer wardrobe, always go with something breathable, like 100% pure cotton, as this will ensure maximum comfort and ventilation throughout the day, no matter what activity you're doing!
FAQs
How do cotton clothes keep us cool?
Cotton is naturally breathable, which helps keep your body cool by letting air circulate freely around your skin. It's also lightweight and won't weigh you down or cause unnecessary heat buildup.
Cotton is absorbent and can quickly absorb moisture from sweat, thus helping keep you dry and comfortable even in humid climates.
How should I care for my cotton clothes?
Always check the labels before washing and drying when caring for your favorite cotton garments, as some items may need special treatment. Machine washing with warm water (not too hot) and a mild detergent should do the trick!
Remember not to leave your wet clothes in the washer or hang out in direct sunlight, as this can cause fading and shrinkage over time.
Finally, when drying your garments, ensure they're not overdried—this can also cause shrinkage—and always avoid using high heat settings as they can cause damage.
What items should I look for when shopping for summer dresses made of cotton?
When shopping for summer dresses made of cotton, look for lightweight styles with loose fits that allow air to circulate freely around your body while still looking stylish.
Also, try opting for natural fibers like linen or hemp, which have similar breathability qualities but are often more durable than pure cotton fabrics.
Look out for special features like built-in sweat-wicking technology or anti-odor finishes, which will help keep you feeling fresh throughout the day, no matter how hot it gets outside!
Are any accessories that pair exceptionally well with a casual summer dress made of cotton?
Yes! A wide-brimmed hat is a great way to add style and protection from the sun's rays into any outfit featuring a casual summer dress made of cotton.
Other accessories like scarves or light jackets can also be added depending on how cool it gets outside; remember that these should always be made of lightweight fabrics like chiffon or nylon, so they don't add too much bulk or extra warmth to your outfit!
How else can I wear my favorite clothing during the summer months?
Your favorite piece of clothing doesn't have just to be limited to days spent lounging at home—you can easily jazz up any casual ensemble with some simple styling tricks!
For example, pairing a basic t-shirt dress with sandals and statement jewelry pieces like bold necklaces or earrings; adding an oversized denim jacket over an otherwise neutral outfit can instantly upgrade any look from "plain Jane" to "stylishly put together" in no time flat!
Was this article helpful?