Tie-dye is a great way to personalize your wardrobe and add a little fun and personality to your clothes. And white dresses are the perfect canvas for it.
The best white dresses for tie-dyeing include the flowing white dress, sundress, and casual t-shirt dress. They are ideal for any designs and patterns.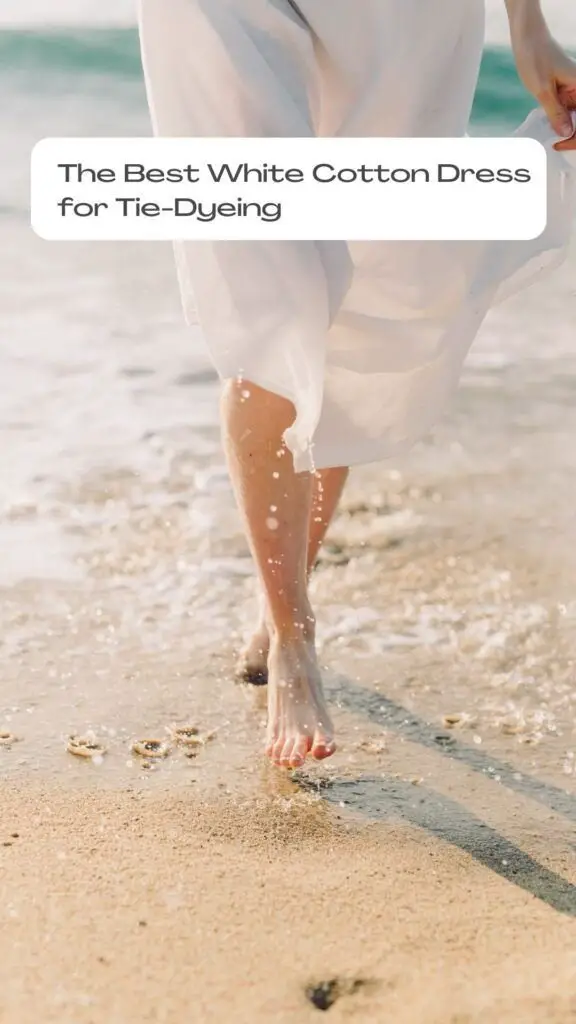 In this blog post, we will recommend our favorite dresses for tie-dyeing and their favorite patterns and provide tips on how to get the best results.
Tie-Dyeing with White Cotton Dresses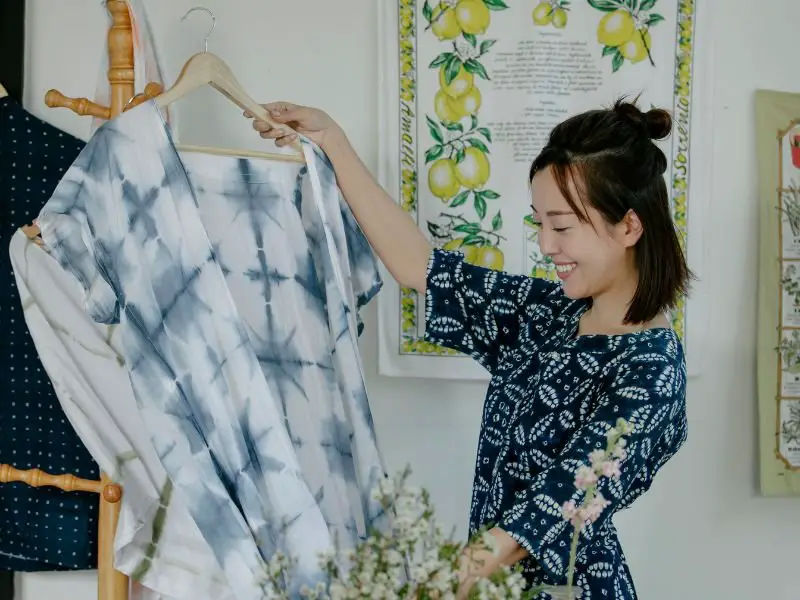 Tie-dyeing is a fun and easy way to add color and personality to your wardrobe. And what better item to start with than a white cotton dress?
And white cotton dresses are perfect since they are neutral and can highlight any color you dye. 
It is ideal because it absorbs dye well and produces vibrant colors.
The Best White Cotton Dresses for Tie-Dyeing
There are many types of white cotton dresses, and it can be hard to know which is best for tie-dyeing. That's why I've researched for you and compiled a list of the best dresses for the job.
Flowing White Maxi Dress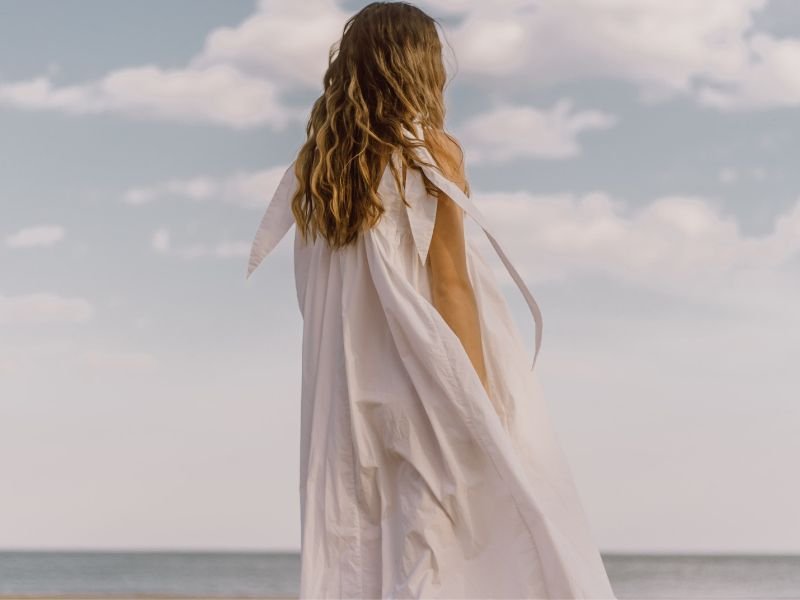 A flowing white maxi dress is perfect for a day spent lounging by the pool or at the beach. The loose fit of the dress will also make it super comfortable to wear in the summer heat.
The extended length means you'll have plenty of fabric to work with. 
White Sundress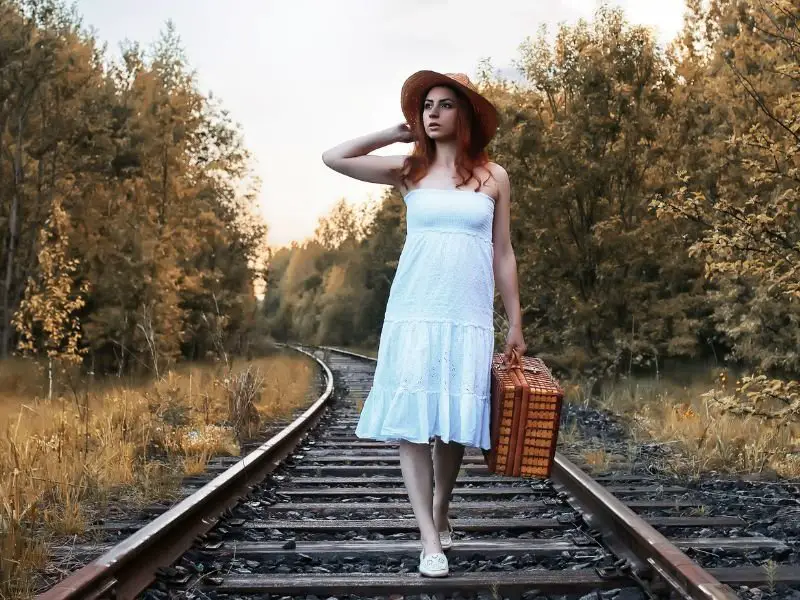 A white sundress is another excellent option. Sundresses are typically made from lightweight fabrics like cotton or linen, which makes them ideal for hot summer days.
The feminine silhouette of a sundress will look even more beautiful when adorned with colorful designs. 
T-shirt Dress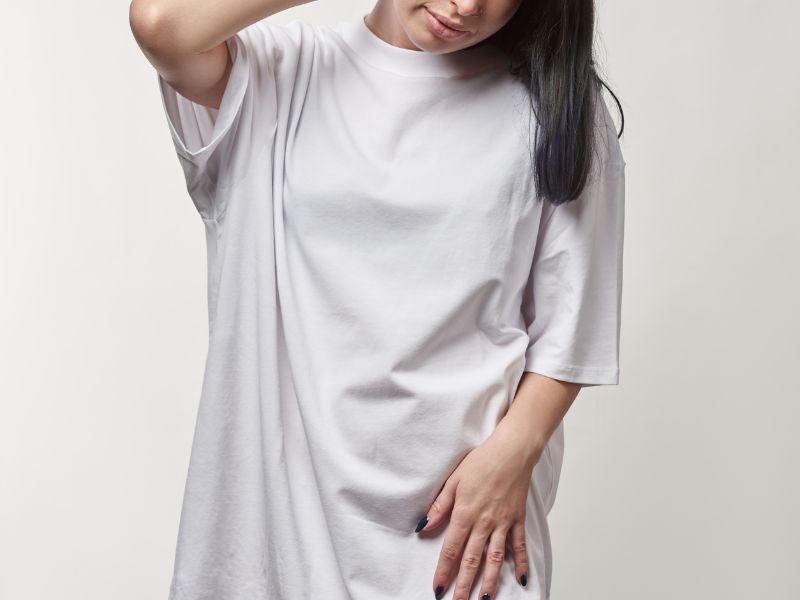 For a more casual look, try a white t-shirt dress. T-shirt dresses are comfortable and easy to wear and can be dressed up or down depending on the occasion.
Just throw on a pair of sandals, and you're good to go! Plus, the shorter length means you won't have as much fabric to work with, so this is an excellent option if you're short on time or supplies. 
Formal Maxi Dresses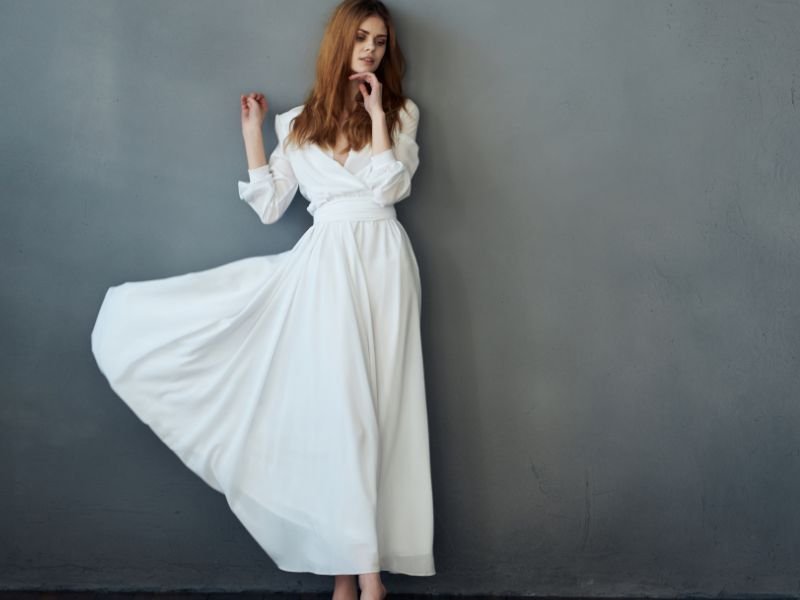 Finally, white formal maxi dresses are an excellent option. They look elegant and sophisticated when worn independently, but they will pop with colorful designs.
These dresses are also typically made from lightweight fabrics that make them ideal for warm weather wear, making them a versatile piece to add to your wardrobe.
Tie-Dye Designs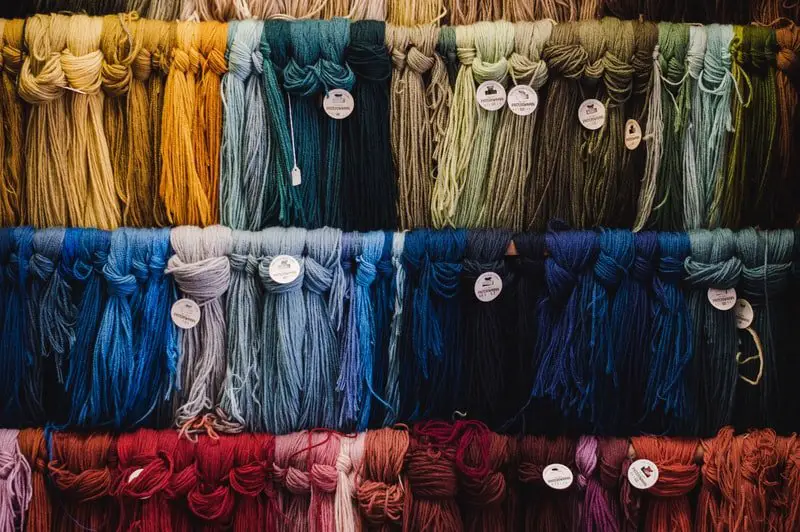 There are so many different ways to tie-dye a white dress! Whether you want something subtle or bold, there's a design for you.
Here are a few of our favorites:
The Spiral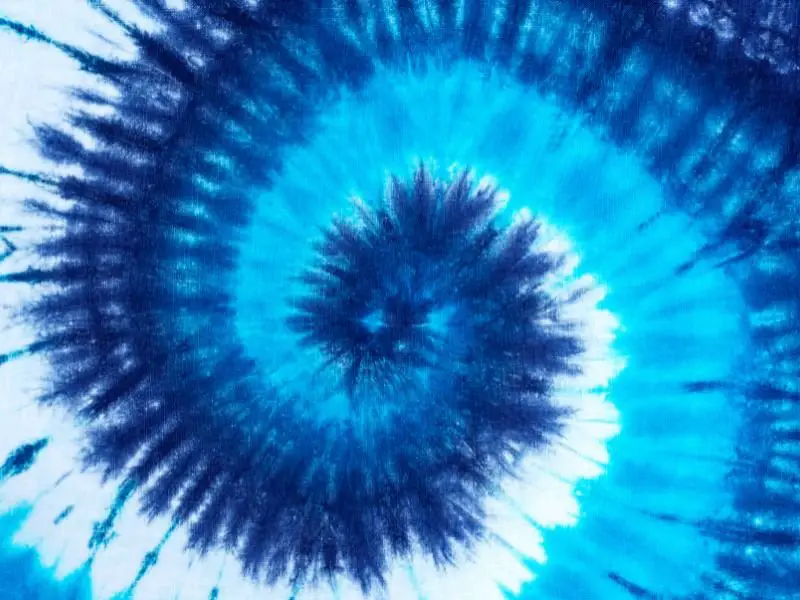 This is one of the most classic tie-dye patterns.
To create a spiral design:
Start by folding your dress in half lengthwise. Then, twist the dress tightly until it resembles a rope.
Once you've got your rope, start wrapping it around itself in a spiral pattern.
When you're finished wrapping, secure the end with a rubber band.
Now comes the fun part: time to add dye!
Dip your spiral dress into whatever colors you like best. We recommend using at least two or three colors for the best effect.
Once satisfied with the colors, rinse the excess dye and remove the rubber bands.
Ta-da! You've just created a beautiful spiral design.
The Bull's Eye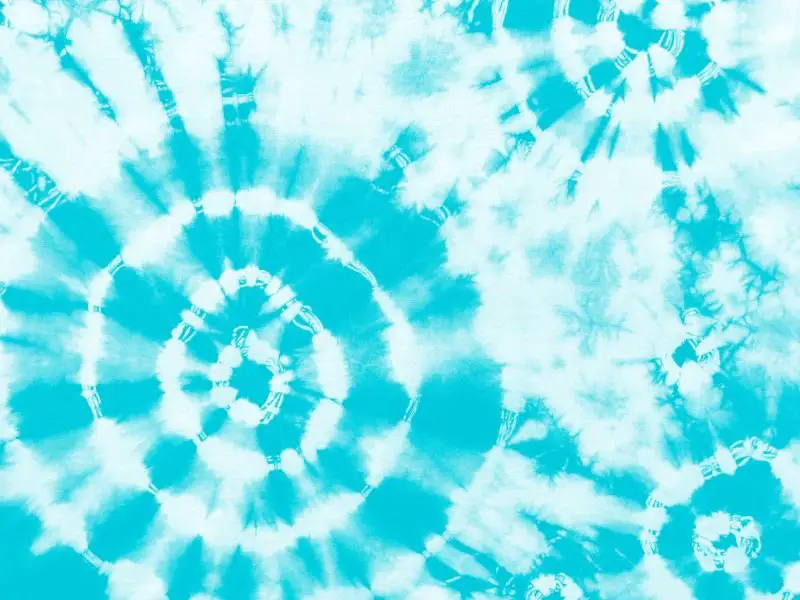 For this design:
Start by folding your dress in half horizontally. Then, make small cuts all around the edge of the folded half (be careful not to cut through both layers!).
Next, twist each section of fabric you cut—this will help the dye absorb evenly.
Once you've twisted all of the sections, it's time to add dye! We recommend using three or four different colors for this design.
Start by adding one color in the middle of the bull's eye and then work your way outwards with the other colors.
When you're finished adding dye, rinse the excess, and voila—you've got yourself a bull's eye pattern!
The Ombré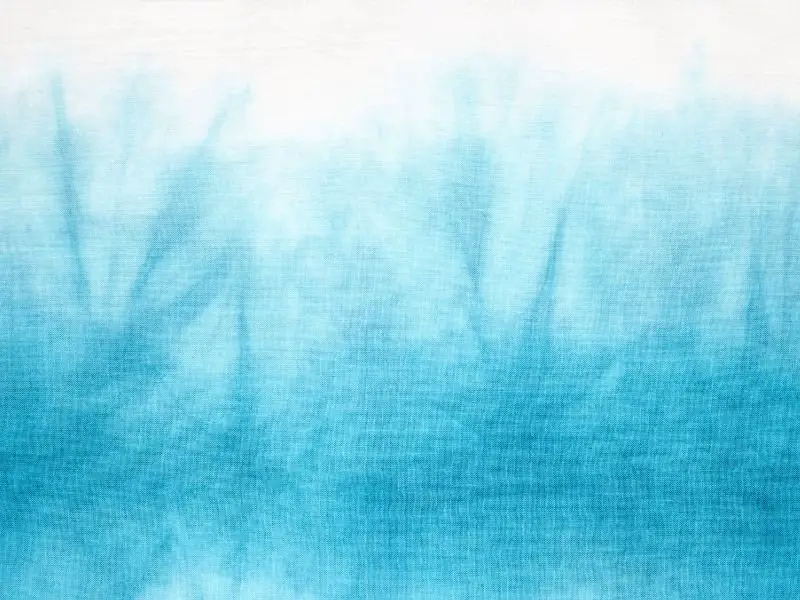 This design is perfect if you want something subtle yet still has some personality. To create an ombré design:
Start by dip-dyeing your dress in one color. We recommend using something light, like yellow or pink.
Once you've dip-dyed your dress, rinse the excess dye and let it dry completely.
Once it's dry, choose another color (we like to use purple or blue) and repeat the process—but this time, only dip-dye the bottom half of your dress.
Let it dry completely, and then enjoy your beautiful ombré creation!
Tips
Once you've chosen a design for your dress, there are some tips and tricks to keep in mind to make the process go smoothly.
First, always follow the instructions on the dye kit thoroughly. Some dyes may need to sit overnight or require multiple applications to achieve full coverage.
You should also wear appropriate clothing—avoid wearing anything you care about or do not want to be stained with dye.
Finally, always wash your brand-new dress before wearing it! The dye can be pretty potent when first applied, so washing the garment beforehand helps prevent staining on other clothes.
Why Cotton is Perfect for Tie-Dye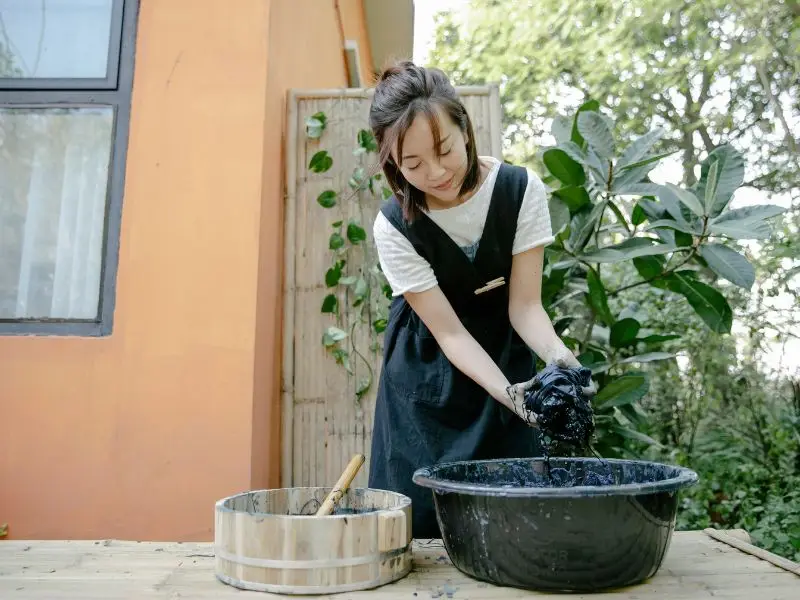 Here are five reasons why a white cotton dress is the best candidate:
Cotton is a natural fiber that dyes easily.
Cotton is soft and comfortable to wear.
A white dress provides a blank canvas for your dye masterpiece.
Cotton is affordable.
Cotton dresses are easy to find!
Simple Instructions
Tie-dyeing is a fun activity for the whole family, and it's easier than you might think. All you need is a white cotton dress, some fabric dye, rubber bands, and a little imagination.
Follow these simple instructions, and you'll be on your way to creating a beautiful piece of wearable art:
Pre-wash your dress to remove any impurities that may interfere with the dyeing process. This will also help set the color of your finished product.
Fill several buckets or containers with water of different temperatures. Add your fabric dye to each bucket according to the manufacturer's instructions.
Wet your dress in one of the containers of water, then wring it out until it's damp but not dripping wet.
Begin tying rubber bands around the dress at different intervals. The tighter you wrap the rubber bands, the more defined the final pattern will be.
Dip the Rubber Banded Dress into each bucket of dye, being careful not to let any areas touch that you don't want to dye.
Remove the dress from the dye and rinse it in cool water until it clears.
Gently remove the rubber bands and hang you're newly tie-dyed dress up to dry completely.
Happy tie-dying!
Was this article helpful?