Indonesian Batik Fabric By The Yard is the right choice for anyone purchasing a large selection of 100% cotton fabric. There are over 20 styles and patterns in wholesale and retail quantities at affordable prices.
White Batik is a source for all your fabric concerns. Whether you need large quantities of cotton or polyester, we have the perfect color to match what's in store at home and beyond!
From African Batik fabrics to colonial prints and bold geometric design styles, there is a wide variety of colors and styles so that everyone can find something they love. This fabric is perfect for any project with an affordable price tag and fast delivery time.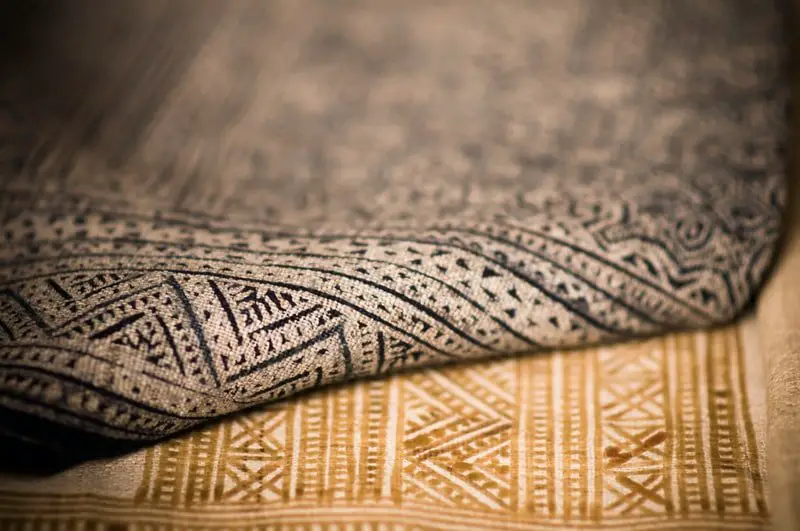 Indonesian Batik Fabric By The Yard
White batik fabric is a type of woven fabric from the Indonesian islands. It is a method used to achieve patterns in the clothing of Indonesian Batik. It is traditionally made from cotton or silk thread using wax dyeing and resists the dyeing method. A resist creates the white areas, and then the fabric is dyed. Batik fabrics are very durable and resist wrinkles even after repeated washings.
The fabric is then dyed using combinations of all-natural plant dyes and waxes. This extra wax finish over the resist makes it more stain-resistant and luxurious than the traditional batik fabrics made without such wax finish.
Application areas include furniture, pillows, clothing, bedding, curtains, tablecloths, and other home décor items or clothing for men and women.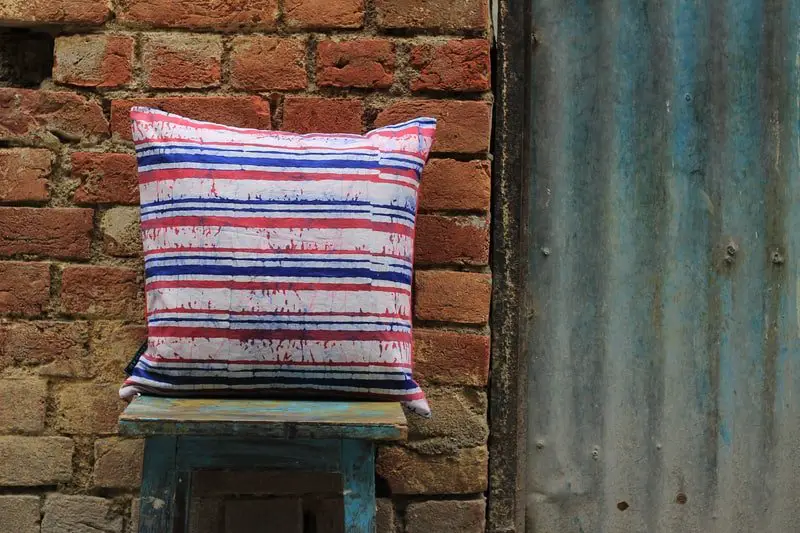 Rayon Batik Fabric By The Yard
These fabrics are available in different sizes and many colors for your individual use. The white batik fabric by the yard is available in various styles, including geometric designs and colonial prints.
They have a fantastic traditional design. The cotton used to make these fabrics is high quality and well suited for various home décor designs and clothing applications.
Large selection of designs to choose from.
Designers have a lot of options when they are designing their clothes. These fabrics are available in different sizes and many patterns, colors, and textures. You can find the perfect combination of these fabrics at a very affordable price.
Durable fabric that is easy to care for
There are many reasons for the fabrics to wear out in time. The most crucial factor is the fabric used to make the clothes. Cotton is one of the most durable fibers, but it has a lot of issues, such as attracting dust and dirt.
Therefore, you need to clean your cotton items after every use by washing them with a neutral soap, which lets you effectively wash away the dirt and dust. Washing your clothes in cold water is also very important. It will help remove any traces of moisture that can damage your clothing.
Great for any project – curtains, tablecloths, or even clothing!
We have white batik fabric by the yard for curtains, tablecloths, or clothing. These fabrics offer a traditional look and are used for various projects such as curtains, tablecloths, and clothing. You can find a variety of red, yellow, and orange colors.
Affordable price tag – buys in bulk!
With quality cotton fabrics, you will be able to use them on many projects that you want to do. White batik fabric is available at wholesale prices, which is great for those buying in bulk.
Frequently Asked Questions
Why is batik fabric so expensive?
Batik's price varies depending on the designer, details in the design, and motifs used. While some hand-drawn Batiks can be less detailed than stamped ones, many intricate designs require hours of careful drawing to create just one section for a garment.
The more time it takes to make each piece with precise detail, the more valuable this type of textile is.
Does Oxiclean Remove Color Bleeding?
Yes, Oxiclean can remove color bleeding. The powdered form is better at eliminating color bleeding than the liquid form. You should mix Oxiclean with water and apply it to the affected area. Let it sit for a few minutes before rinsing it with cool water.
Are Batik Fabrics 100 % Cotton?
The short answer is yes, and most batik fabrics are 100% cotton. There are, however, some batik fabrics that are a blend of cotton and other fibers like polyester or rayon. Check the label before purchasing to ensure you're getting a cotton fabric.
What Are The Types Of Batik?
There are a few different types of Batik.
One is hand-drawn, which is the most traditional method. This involves drawing designs directly onto the fabric with a resist dye, such as wax or oil.
The second type is block printing, where designs are carved into a wooden block and then applied to the fabric using a dye. Block printing is less labor intensive than hand-drawing and is often used for mass production.
The third type of Batik is stenciling, similar to block printing but uses metal or paper stencils instead of blocks.
Lastly, there is machine-printed Batik, which, as the name suggests, uses a machine to print designs onto the fabric. This method is faster and less expensive than the other three, but it often results in lower quality batik.
Can I Use Candle Wax For Batik?
Yes, you can use candle wax for Batik. I often use candle wax because it's a little softer than paraffin wax and is easier to work with.
Was this article helpful?