Denim on denim is a classic style that has been around for decades. It's a look that never seems to go out of style and always manages to make a statement.
So, when was denim on denim popular? Some of the most iconic moments are in the 50s by James Dean, in the 80s by Madonna, in the 2000s by Britney Spears and Justin Timberlake, and present.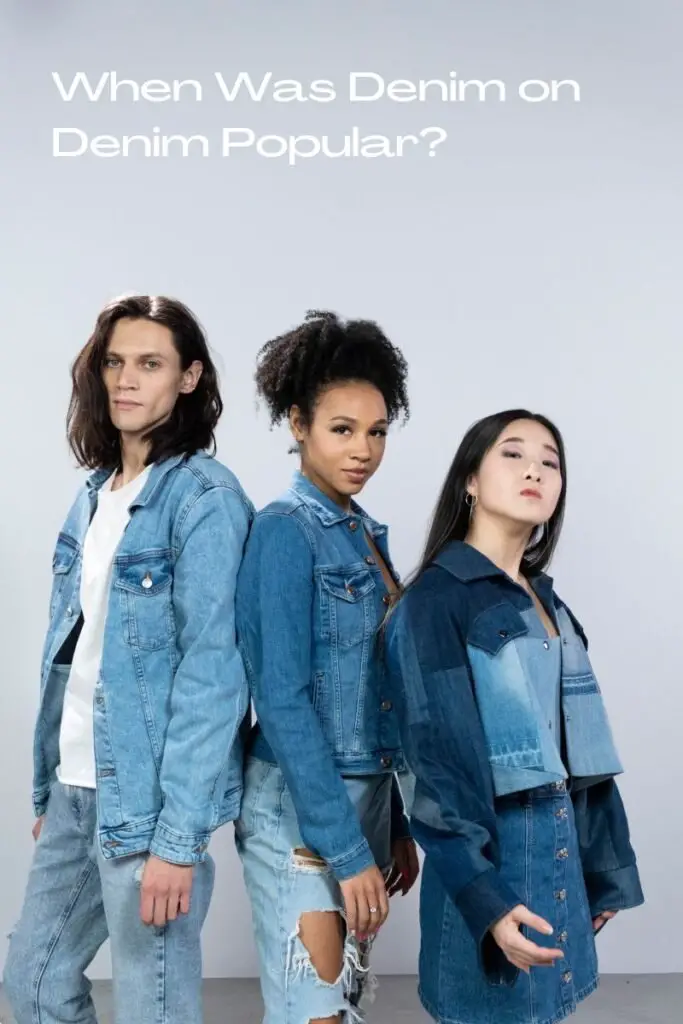 In this blog post, we will look at the history of denim-on-denim fashion and explore some of the most iconic moments in this trend's history.
Stay tuned because you'll be ready to rock your look by the end of this post!
About Denim on Denim
It's simply wearing a denim top and bottom, often in similar shades.
You can mix and match different styles, like pairing a jean jacket with jeans or wearing a chambray shirt with denim shorts.
It's a classic look that is trendy and edgy at the same time. And the possibilities are endless when it comes to styling this versatile trend.
When Was Denim on Denim Popular?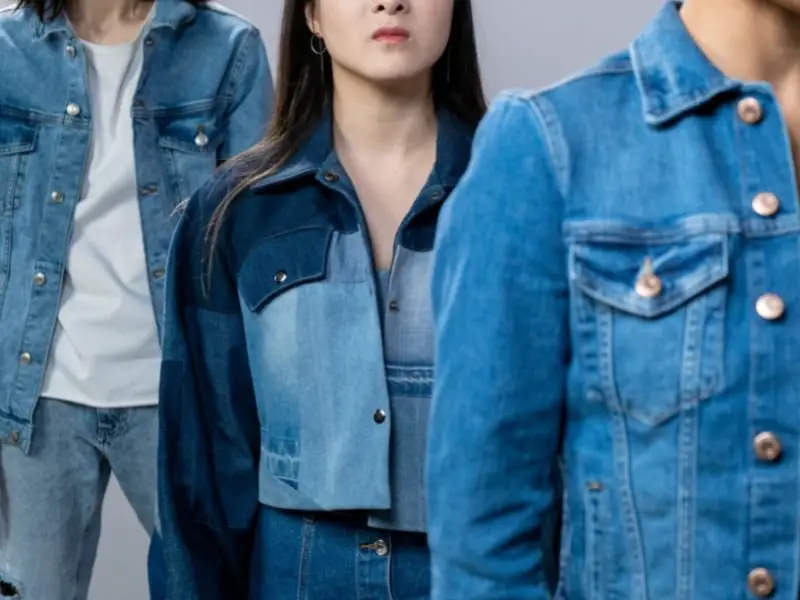 It is one of those fashion trends that seems to come and go. It's been prevalent throughout history and always seems to make a comeback.
If you're a fan, you're in luck—it's currently having a moment. But when was it popular?
Let's look at a timeline of fashion's most iconic denim moments.
The 1950s: James Dean in Rebel Without a Cause
In the 1950s, James Dean made denim on denim cool when he wore it in the movie "Rebel Without a Cause." Jim Stark's character was a rebel before rebels were fantastic, and his sense of style reflected that.
The style was perfect for a guy like Jim—it was relaxed, comfortable, and effortlessly cool.
Since then, countless other actors and actresses have followed in James Dean's footsteps by wearing the style on the big screen.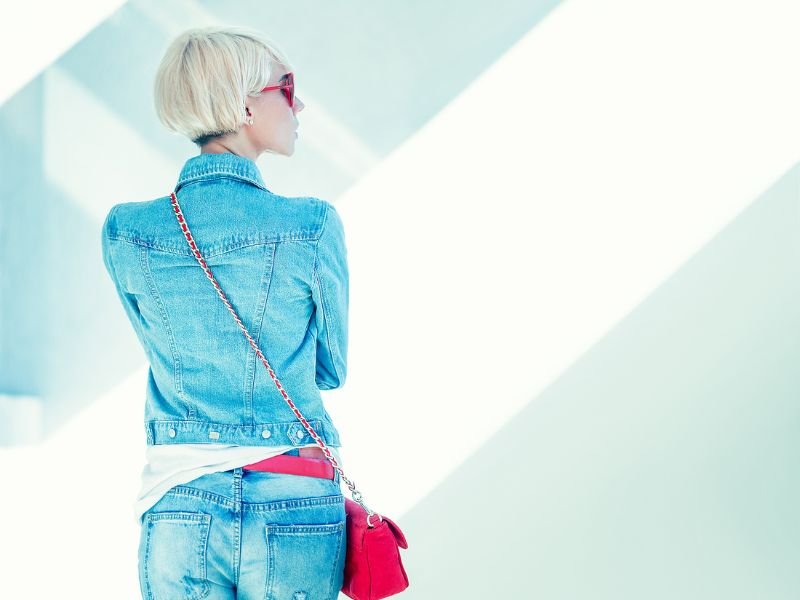 The 1980s: Madonna in Desperately Seeking Susan
In the 1980s, Madonna took denim on denim to the next level when she wore it in the movie Desperately Seeking Susan. Susan's character was a free-spirited punk rocker, and her style reflected that.
Madonna's iconic look consisted of ripped jeans, a jean jacket, and a bandana tied around her head. She accessorized them with many bracelets and necklaces, completing the look with fishnet stockings and combat boots.
Madonna's edgy take inspired many people to experiment with the trend. 
The 2000s: Britney Spears and Justin Timberlake at The American Music Awards
In 2001, Britney Spears and Justin Timberlake took matching styles to new heights when they wore coordinating outfits to the American Music Awards.
The couple's coordinated looks consisted of distressed jeans, crop tops, and jean jackets.
This playful take on double denim was embraced by celebrities and civilians alike and quickly became one of the most popular trends of the early 2000s.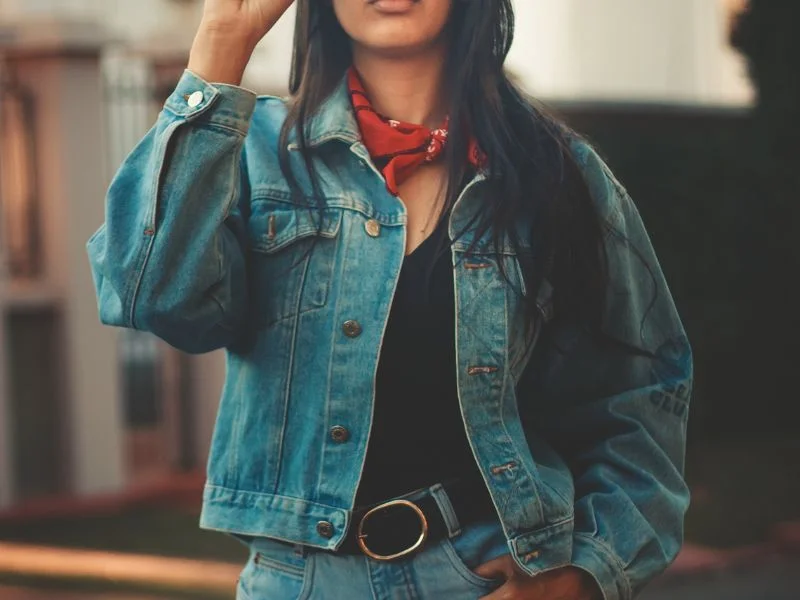 Today: Kendall Jenner and Bella Hadid 
These days, you're just as likely to see denim on denim on the runway as you are on the street. High-end designers like Vetements and Off-White have sent models down the runway in head-to-toe denim looks.
And celebrities like Kendall Jenner and Bella Hadid are often rocking the trend too.
Whether distressed or clean, oversized or fitted, there's no denying it has a moment.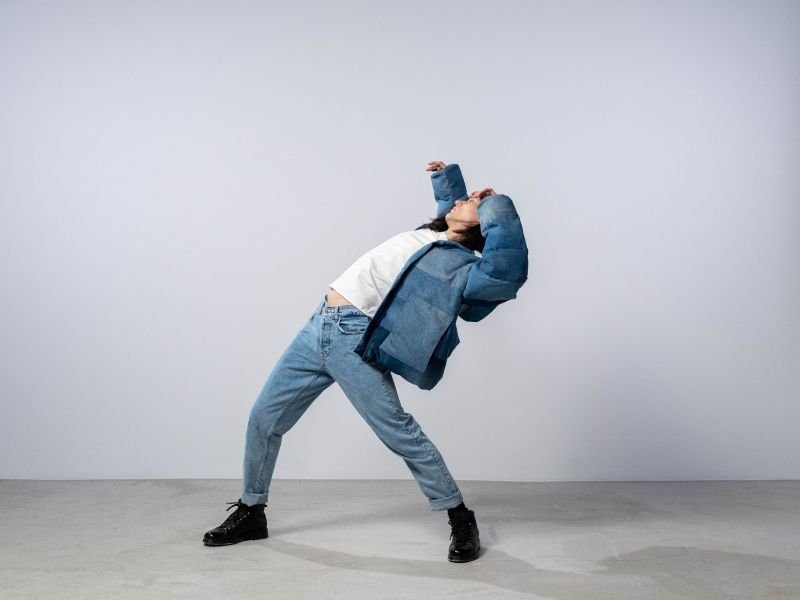 Tips
Ready to try out the trend for yourself? Here are a few tips to keep in mind:
Mix different shades of blue for a more exciting look.
Add some contrast with accessories like a bright belt or statement necklace.
Choose fitted, tailored pieces to avoid looking too bulky.
Balance the casualness with dressier shoes or a chic blazer. 
Now that you know the history and tips for rocking denim on denim, it's time to try out the trend for yourself!
Happy styling!​​​​​ ​​ ​​​​
FAQs
Can you wear denim on denim 2022?
Yes, you can wear denim on denim in 2022. Some might even say it's been "on trend" for a few years.
The key to making this look work is to make sure that the shades of blue are different enough so that they don't blend too much and that the styles of denim are complementary (for example, skinny jeans with a boyfriend jean jacket or vice versa).
Another thing to consider is proportion. If you're wearing a lot of denim at once, try to keep one piece, either light-colored or non-denim, so that it breaks up the outfit a bit.
And finally, accessories are always your friend when it comes to pulling off the look – try adding a pop of color with a belt or statement necklace. Have fun with it!​​​​​ ​​ ​​​​
What is denim on denim called?
Denim on denim is usually called a "Canadian tuxedo." It's a play on "Canadian bacon," which is ham that is smoked and then thinly sliced. The term was reportedly first used in the early 1950s.
Some people also call it "double denim."
Why is denim on denim called a Canadian tuxedo?
The term Canadian tuxedo is said to have originated in 1951 when Bing Crosby was not allowed into a hotel located in Vancouver, British Columbia while wearing a denim top and bottom.
​​​​ ​​​
Was this article helpful?