As a lover of all things crafty, I'm always on the lookout for new projects to try. So when I came across some beautiful batik fabric, I knew I had to find a creative way to use it.
After browsing through some tutorials, I came up with this easy tutorial for making a batik quilt. If you're looking for a fun and unique project, this is definitely worth trying!
What To Make With Batik Fabric?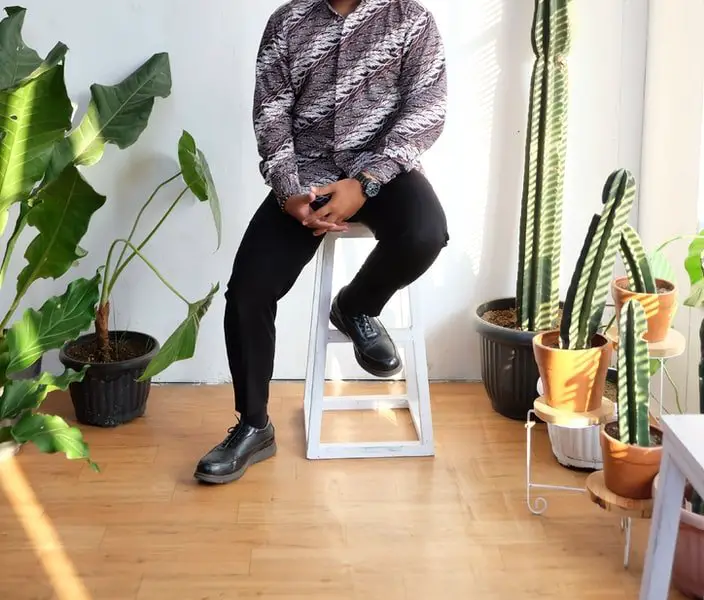 There are so many things to make with batik fabric, from simple quilts, and clothing to tablet covers and beyond. This versatile fabric can be pieced together in a variety of ways to create beautiful, one-of-a-kind pieces that will add personality and character to any room.
Plus, batik fabric is easy to work with and can be sewn or embroidered on easily. Whether you're a beginner or an experienced seamstress, these projects are perfect for adding some personality to your home. So get creative and have some fun with batik fabric!
Today, batik fabrics are popular among designers because of their vibrant colors and intricate designs. They come in a variety of styles, including prints, solids, stripes, and plaids.
If you love wearing batik clothing, here are five things you can make with batik fabric.
Scarves
A scarf made from batik fabric looks beautiful and adds a pop of color to any outfit. You can make a simple scarf by cutting strips of fabric about 18 inches long and piecing them together.
Or, you can create a more elaborate design by stitching multiple strips together and bordering them with a contrasting fabric.
Shirts
A shirt made from batik fabric is perfect for transitional seasons. The soft, flexible fabric drapes and moves with you, making it perfect for summer days when you want to wear something light but also cool.
To create a shirt out of batik fabric, start by cutting a piece of fabric that's about 20 inches wide by 48 inches long. Then, piece the fabric together into a tunic-style top by sewing down the sides and hem the bottom.
Tablet Covers
Another great way to use batik fabric is to create tablet covers. This project is easy enough for beginners and can be completed in just a few hours.
First, trace the outline of your tablet onto some paper and cut out the shape.
Then, layer several sheets of batik fabric (cut to fit) over the traced outline, smoothing out any wrinkles as you go.
Finally, attach the cover with stitches or an embroidery machine.
Clothing
Finally, if you're interested in creating clothing from batik fabrics, start by selecting fabrics that are complementary in color and style. For example, if you're making a dress out of batik cloths in shades of blue and green, select fabrics that are similar in coloration.
Next, decide on your design concept and begin sketching out your pattern on paper before transferring it to the cloths using heat transfer vinyl or iron-on transfers.
Be sure to follow your chosen pattern closely so that your clothing comes out looking exactly like you imagined!
Jewelry
Jewelry made from batik fabric is very trendy right now. People love the unique and timeless look of this type of jewelry.
To create batik jewelry, start by selecting a base material, such as silver or gold. Then, use a batik fabric to create the design you want on your jewelry.
Be sure to have plenty of time to complete your project – it can take hours to complete a single piece of jewelry!
Pillows
Pillows made from batik fabric are extremely comfortable. Be creative and come up with your own design ideas for these pillows. You could create a batik pillow with a unique pattern or create a batik pillow in the colors of your choice.
You could also use batik fabric to make a pillow that is themed based on your favorite things or nature.
Bags
Bags made from batik fabric look amazing. If you are looking for a unique and stylish bag to take with you on your travels, consider using batik fabric for your bag.
You could also use batik fabric to create a special bag for your home. Be sure to choose a pattern that suits your style and coordinates well with the colors of your home.
Conclusion
Batik fabric is versatile and can be used in many different ways. By following these simple tips, you can start creating amazing items out of this special fabric.