Welcome to our DIY fringe dress tutorial! If you've been searching for fringe dress making tips and techniques, you've come to the right place.
We'll walk you through the process of creating your own beautiful fringe dress from scratch.
First, we'll start by gathering all the materials and tools you'll need for this project. We'll cover everything from the perfect fringe dress pattern to the essential fringe dress materials for sewing.
Gather Materials and Tools
Before starting your fringe dress project, it is important to gather all the necessary materials and tools. Here's what you'll need:
| Materials | Tools |
| --- | --- |
| Fabric of your choice | Sewing machine or needle and thread |
| Fringe trim | Scissors |
| Fusible interfacing (optional) | Fabric marking pen or chalk |
| Notions (thread, buttons, zippers, etc. depending on your design) | Measuring tape |
Make sure to choose a fabric that will work well with the type of fringe trim you have selected. Additionally, consider pre-washing your fabric to avoid shrinkage after sewing.
Note: If you don't have a sewing machine, don't worry! This project can still be completed by hand-sewing.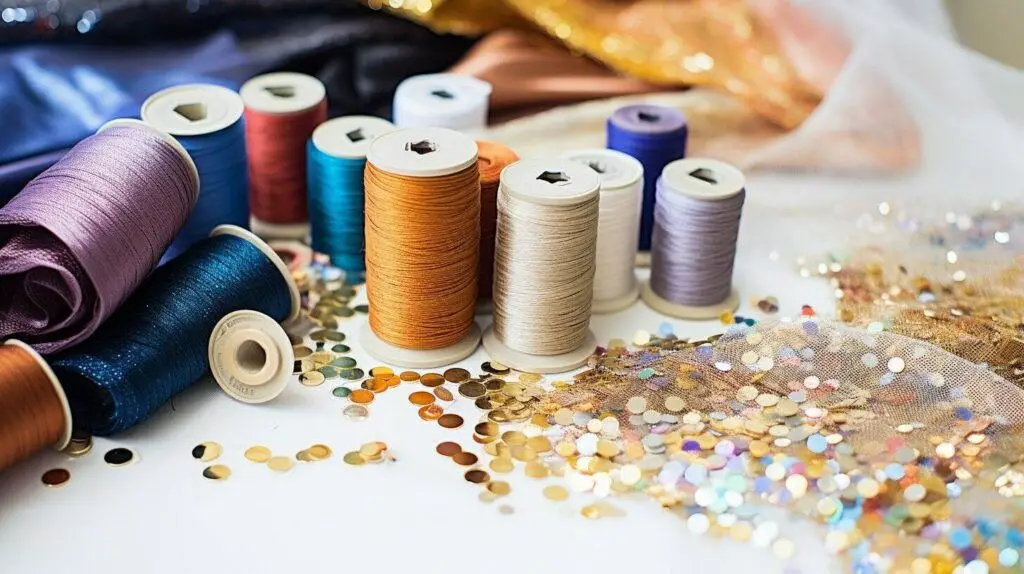 Choose a Fringe Dress Pattern
There are a variety of patterns available, ranging from simple shift dresses to more intricate designs with multiple layers of fringe.
Look for patterns labeled "easy" or "beginner," which will typically have fewer pieces to cut and sew together.
When selecting a pattern, pay attention to the recommended fabric type and weight. A lightweight, flowing fabric such as chiffon or silk will give your dress a softer, more elegant look, while a heavier fabric like denim or suede will create a more structured, edgier vibe.
Most patterns will come with a size chart to help you determine which size to make, based on your bust, waist, and hip measurements. If you're between sizes, it's generally best to go with the larger size and make adjustments as necessary during the fitting process.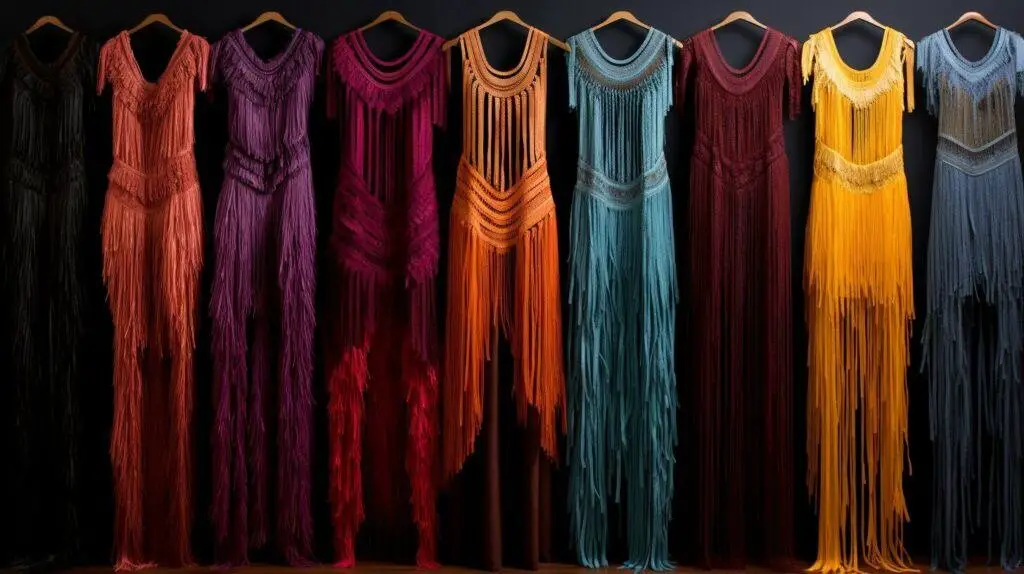 Image source: Pinterest
Prepare the Fabric and Fringe Trim
Here are some tips to help you get started:
Choose Your Fabric
If you want a light, flowy dress, consider using chiffon or silk. If you want a more structured dress, try cotton or linen.
Cut Your Fabric
Make sure to measure your fabric carefully and use a sharp pair of scissors to ensure clean edges.
Measure Your Fringe Trim
The next step is to measure your fringe trim. This will depend on the design you have in mind, as well as the length of your dress.
Attach the Fringe Trim
Pin the fringe trim to the fabric, making sure to leave a little extra length at the top. You can then either sew the fringe trim onto the fabric by hand or use a sewing machine for a quicker process.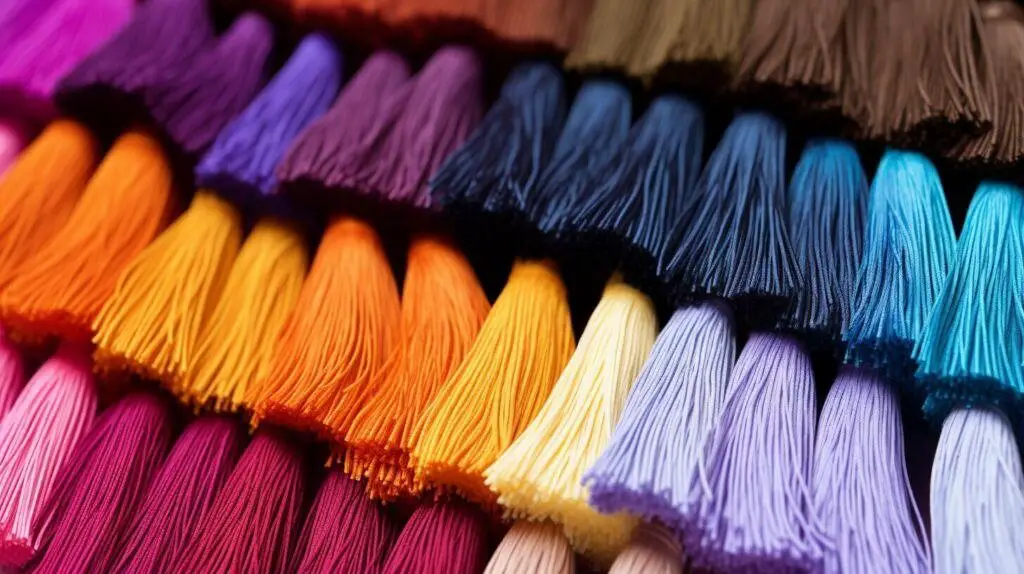 Sewing the Fringe Trim onto the Fabric
Start by pinning the fringe trim to the fabric along the edge that you want the fringe to hang from. Make sure that the fringe is facing towards the inside of the dress.
Using a straight stitch or a serger, sew the fringe trim onto the fabric. Keep the stitch close to the edge of the fabric to ensure that the fringe is securely attached.
As you sew, be sure to gently tug on the fringe to ensure that it hangs evenly and is not too loose or too tight.
Continue sewing the fringe trim onto the fabric in sections, making sure to maintain a straight and even line.
Pro Tip: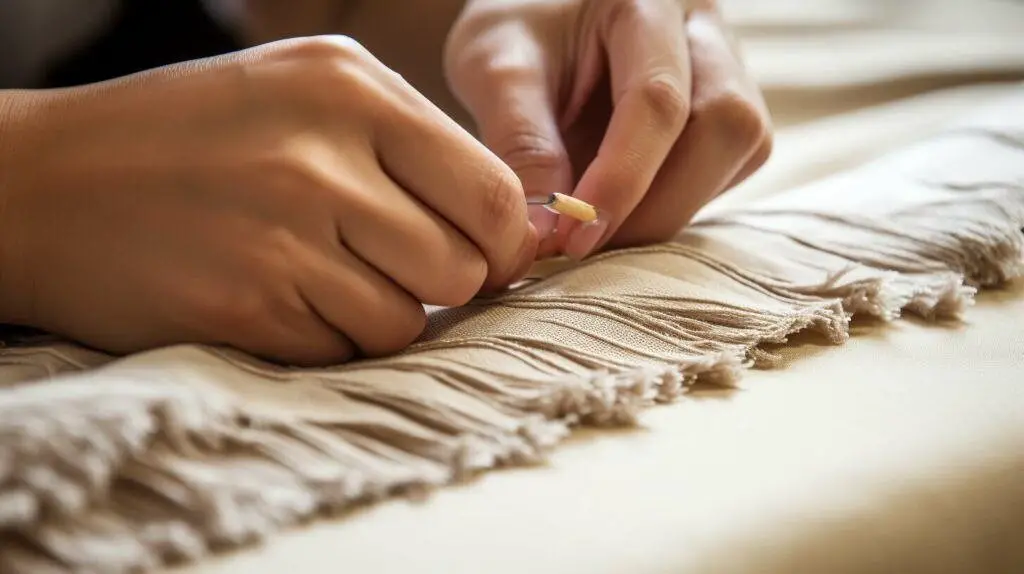 Customize Your Fringe Dress
Here are a few design ideas to get you started:
Embellishments: Add rhinestones, sequins, or other embellishments to the fringe trim to create a more glamorous look.
Neckline: Experiment with different neckline shapes, such as a V-neck or scoop neck, to flatter your figure.
Hemline: If you want to show off your legs, try a mini fringe dress. If you prefer a more modest look, opt for a midi or maxi hemline.
Fringe Placement: Sew the fringe trim in different directions or patterns for a unique custom design.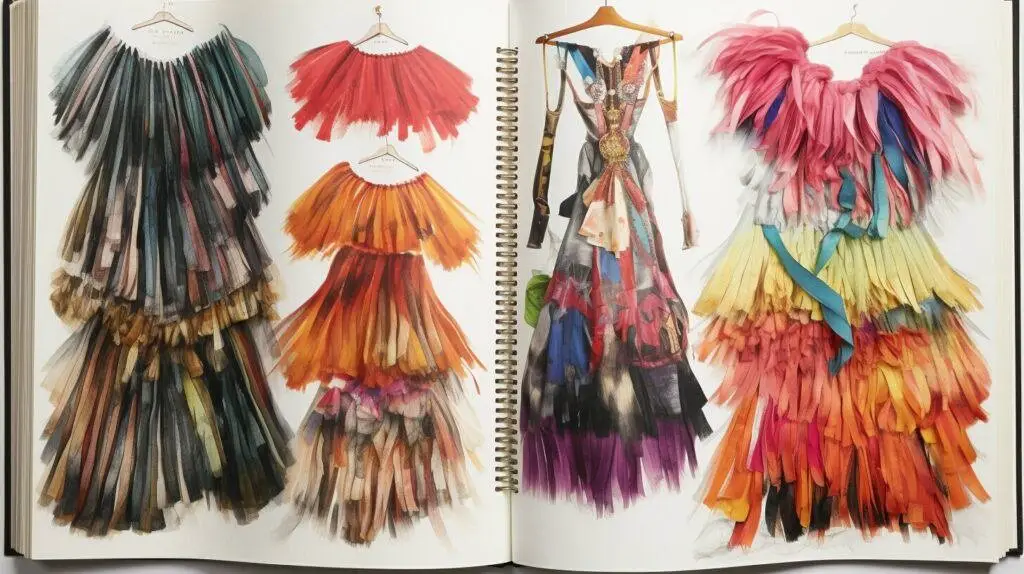 Finishing Touches and Styling Suggestions
Hemming the dress is crucial for a professional look. Press the seams and make sure your fringe is lying flat by steaming it gently.
When it comes to styling, there are many ways to rock your fringe dress. For a casual look, pair it with ankle boots and a denim jacket. For a night out, add some strappy heels and statement jewelry. You can even layer a sweater or turtleneck underneath for cooler weather.
A messy bun or loose waves can complement the bohemian vibe of the dress, while a sleek ponytail can add a touch of sophistication.
Play around with different lengths, colors, and fringe placements to create a one-of-a-kind piece that reflects your personal style.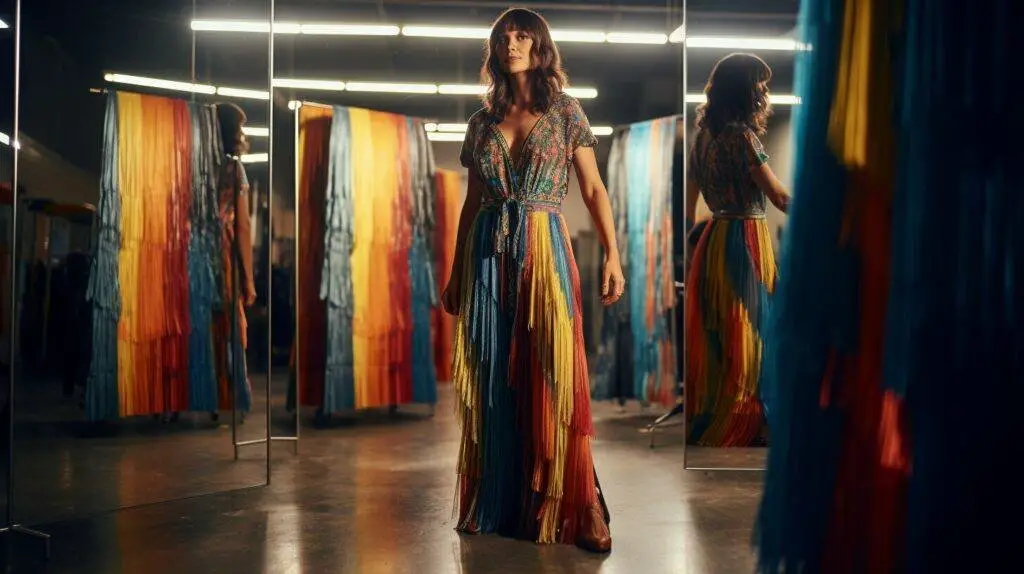 Conclusion
Congratulations! Making a fringe dress at home may seem intimidating, but with the right materials, tools, and guidance, it's a fun and rewarding experience.
By following the step-by-step guide we've provided, you can make a fringe dress that fits perfectly and looks amazing.
Don't be afraid to experiment with different fabrics, patterns, and accessories to create a unique and personalized look. Whether you're dressing up for a special occasion or adding some flair to your everyday wardrobe, a fringe dress is a versatile and fun addition to any closet.
Thank you for reading our article and we hope you found it useful. Happy sewing!
Was this article helpful?