Framing clothes is a great way to show them off and create an interesting display. It can also be a way to recycle old clothes and give them new life.
This is how to frame clothes for an eye-catching display: You need to choose a frame that is simple and classic, prepare your clothes, measure them so the size fits, and then start framing.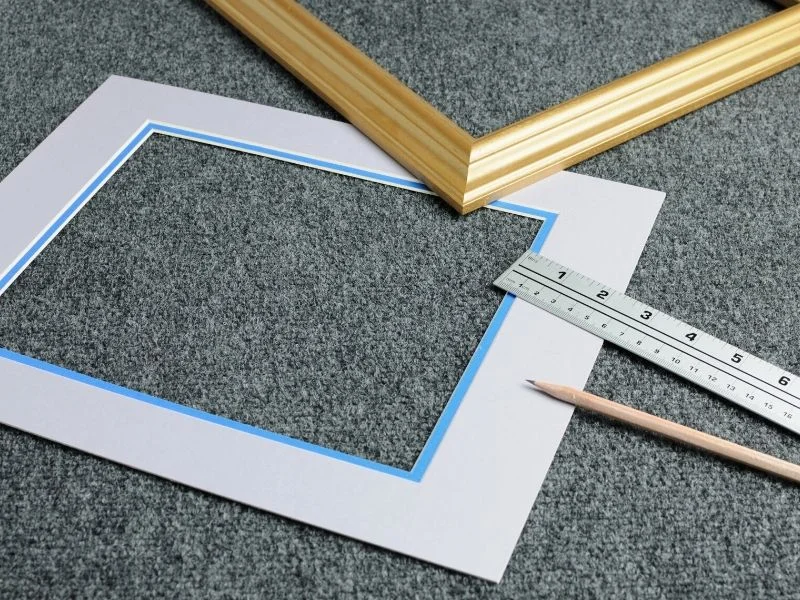 Turns out, it's a thing! And it's not as hard as you might think. Whether you're looking to add a unique touch to your home décor or want to create a meaningful gift for a fashion-loving friend, framing clothes is a great way to do it.
Here's everything you need to know about the art of framing clothes, from what materials to use to how to get started. Trust me, and once you framed your first item of clothing, you'll be hooked!
Framing Your Clothes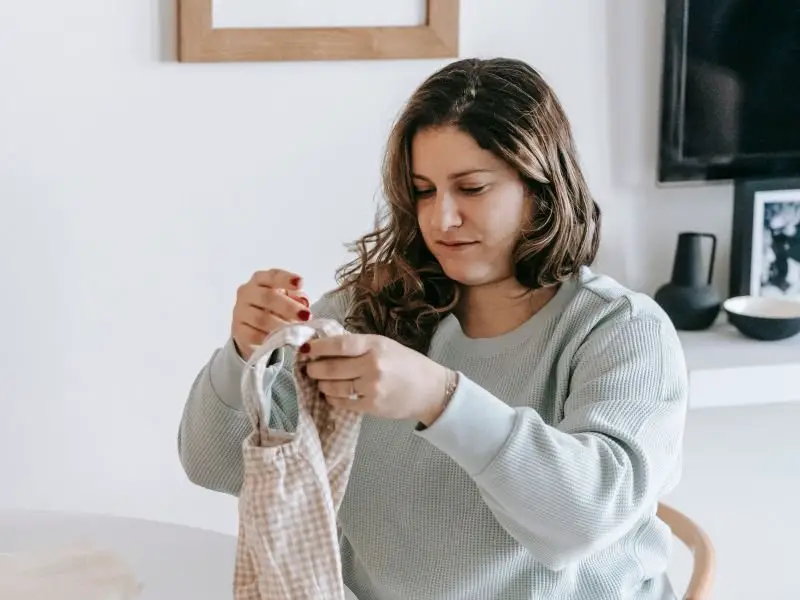 Do you have a clothing item that you just can't bear to part with, but don't really have a use for? Maybe it's that prom dress from high school that you loved, or your grandfather's old smoking jacket.
Whatever the item may be, one way to preserve it and keep it on display is by framing it. Framing clothes is a unique way to decorate your space and show off items that are special to you.
It is often used with baby clothes, which are generally small and easy to frame. This is also often done with more expensive or delicate items, such as a wedding dress, to protect them and keep them in good condition.
However, any type of clothing can be framed in this way. The process involves taking a piece of clothing and creating a frame around it to display it as a piece of art.
How to Frame Clothes
Now, how do you go about doing it? Here are a few tips to get you started.
Choosing the Right Frame
The first step in framing your clothes is to choose the right frame. You'll want to pick a frame that is simple and classic in design so that it doesn't take away from the item itself.
For example, if you're framing a t-shirt, you might want to go with a black or white metal frame. If you're framing a dress, you might want to go with a wooden frame with some simple embellishments.
Once you've chosen the right frame, it's time to move on to the next step: prepping the item. 
Prepping the Item
When it comes to prepping your clothing item for framing, there are a few things you'll need to do.
First, you'll need to press the item so that it looks its best. You'll also need to measure it so that you know what size matting and backing to use.
Once you've done that, you're ready to start assembling your frame! 
Assembling Your Frame
To assemble your frame, start by adding the matting. Choose matting that complements the colors in the clothing item and makes it pop.
Once you've added the matting, add the backing, and then place the clothing item on top.
Finally, add the glass and secure everything in place. And that's it! You've now successfully framed your clothing item.
Hang your new work of art on your wall and enjoy! 
Off course, there are varieties of how to frame your clothes, depending on the materials you have on hand and the look you're going for.
But now that you know the basics, it's time to get started!
The Different Types of Frames for Clothes
Frames are a great way to showcase your favorite clothes and keep them safe for future generations. There are a variety of frames you can choose from, each with its advantages and disadvantages.
Here are a few of the most popular types of frames for clothes:
Wooden Frames
Wooden frames are classic and timeless. They're also relatively inexpensive, making them a great option if you're on a budget.
However, they can be susceptible to damage from moisture and insects.
Metal Frames:
Metal frames are strong and durable, making them a good choice for heavier items like denim jeans. They're also available in a variety of colors and finishes, so you can find one that perfectly complements your clothing item.
However, metal frames can be expensive, and they may require special care when cleaning.
Plastic Frames
Plastic frames are a good choice for lighter items like t-shirts. They're also inexpensive and easy to find.
However, they're not as durable as metal or wooden frames, and they may be yellow over time.
Shadow Box Frame
A shadow box frame is a good choice for larger items like wedding dresses. It's also a great way to display multiple items at once.
However, shadow box frames can be expensive, and they're not as easy to find as other types of frames.
Related Topics
Can You Put Fabric On Walls?
Yes, you can put fabric on the walls. There are a few different ways to do it, depending on the look you're going for and how permanent you want the fabric to be.
You can use Liquid Starch to adhere Fabric directly to the wall, or you can staple it or tack it up with nails. You can also frame fabric in a shadow box frame or stretch it over a canvas for a more polished look.
If you're looking for something between permanent and temporary, you could always try Command strips! Hope this helps.
What is The Best Glue for Fabric to Wood?
There are a few different types of glue that you can use to adhere fabric to wood. A hot glue gun is a good option for quick and easy bonding. You can also use spray adhesive, which is great for larger projects.
If you want a more permanent bond, try using E6000 glue. Just keep in mind that it takes longer to set, so you'll need to be patient.
What is a Floater Frame?
A floater frame is a type of picture frame that's designed to make it look like the artwork is floating inside the frame.
Is Gorilla Glue Good for Fabric?
Yes, Gorilla Glue is a good option for fabric. It's a strong glue that can bond fabric to wood, metal, glass, and more. Just keep in mind that it takes longer to set, so you'll need to be patient.
Can You Put a Jersey in a Regular Frame?
Yes, you can put a jersey in a regular frame. However, you may need to buy a special frame that is designed for jerseys. You need a big frame to accommodate the jersey, and the glass needs to be UV-resistant to protect the jersey from fading.
If you don't have a jersey frame, you can also use a shadow box frame.
Was this article helpful?