It's no secret that fashion trends come and go. One day, you're in, and the next, you're out.
So, what does that mean for denim vests? Are they in style in 2023? The answer is yes; they've only recently begun to gain popularity. They're versatile, stylish, and perfect for layering.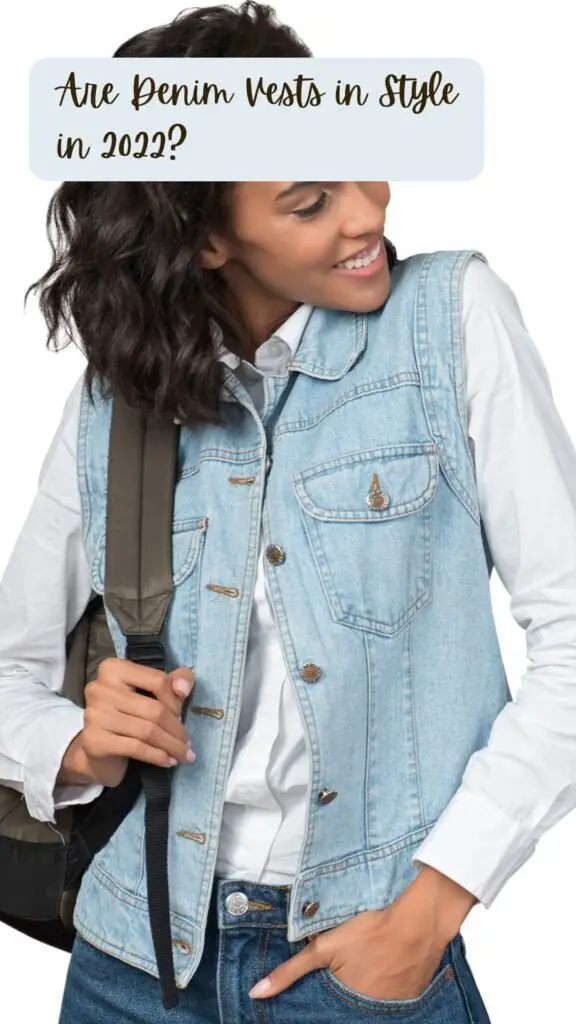 This blog post will discuss why these vests are popular and seven ways to wear it. Whether you are looking for a casual or dressy look, we have you covered!
Are Denim Vests in Style in 2022?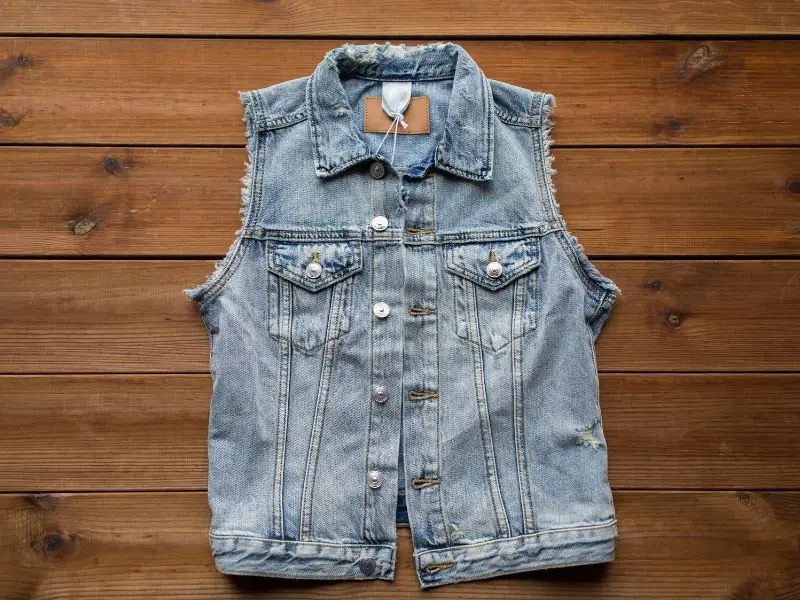 I would say yes! They're versatile, stylish, and perfect for layering. I think we'll see more people wearing them in the coming years.
So if you don't already have one, I recommend picking one up! 
The Rise of Denim Vests
Denim vests have been around for a while, but they've only recently begun to gain popularity.
They first became popular in the 1970s as part of the disco era and then again in the 1990s as part of the grunge look.
In recent years, these vests have been making a comeback. We've seen an increase in the number of people wearing them, both men and women.
Today, they are becoming a fashion staple, particularly among millennials. But why? 
Why So Popular?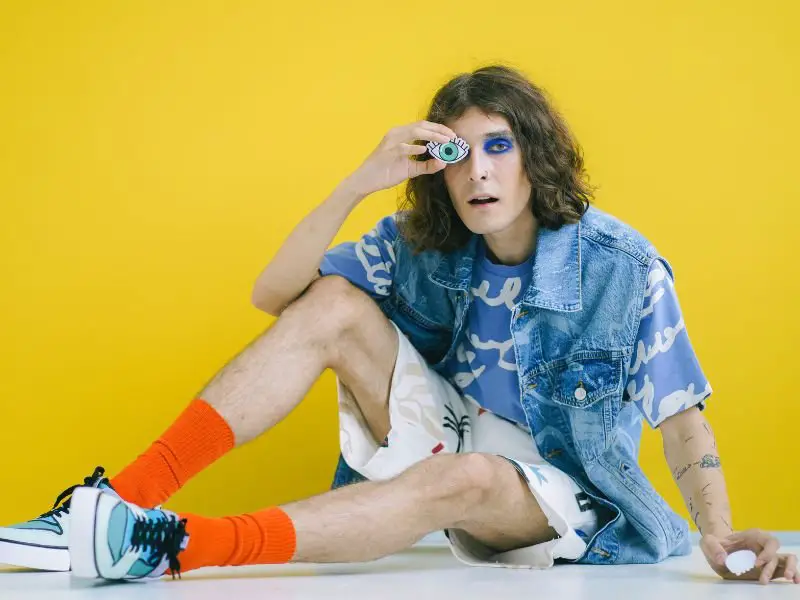 Versatile: They are highly versatile. They can be dressed up or down and worn with almost anything. You can wear them with jeans, shorts, skirts, dresses, or anything!
Retro coolness: The vests also have a certain retro coolness that appeals to millennials who are always looking for ways to stand out from the crowd. 
Variety of styles: They also come in various types, from oversized and relaxed to fitted and cropped. And because they're usually unisex, anyone can wear them! 
Perfect for layering: The vests are fantastic for transitional weather; when it's not quite warm enough for a t-shirt, but you don't need a jacket, it is a perfect solution. You can also wear them over long-sleeved shirts or sweaters when it's cold out. 
Inexpensive: Unlike other trends that come and go, these are very affordable, making them an excellent option for budget-conscious fashionistas. 
7 Ways to Wear It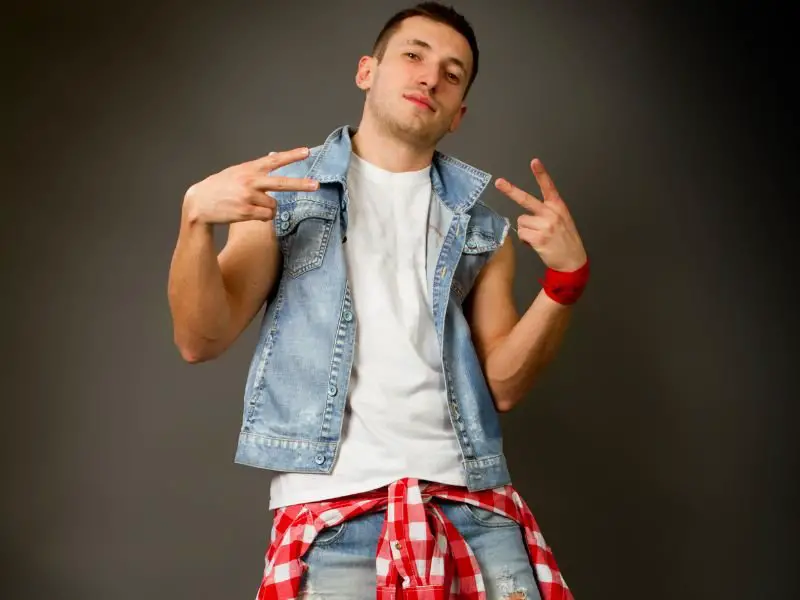 Denim vests are one of those wardrobe staples that can be dressed up or down, depending on how you style them.
Not sure how to wear it? Here are seven different ways to style one.
#1 – With a T-shirt and Jeans
Depending on your chosen shoes and accessories, this classic look can be dressed up or down.
Throw on some sneakers or Converse, and you're good to go. Add some heeled booties or ankle boots, and you're ready for a night out.
#2 – Over a Dress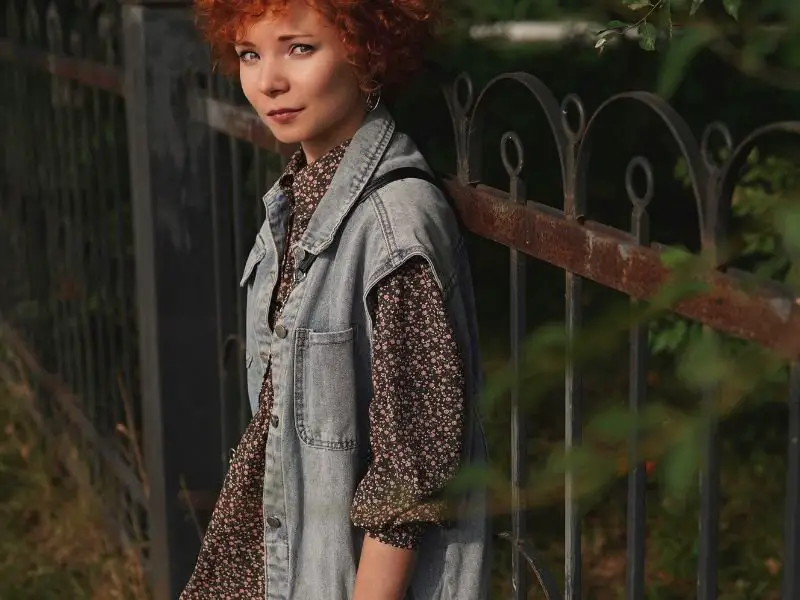 These vests are also great for layering over dresses. If you have one on the larger side, you can wear it over a fitted dress to create an exciting silhouette.
#3 – As a Top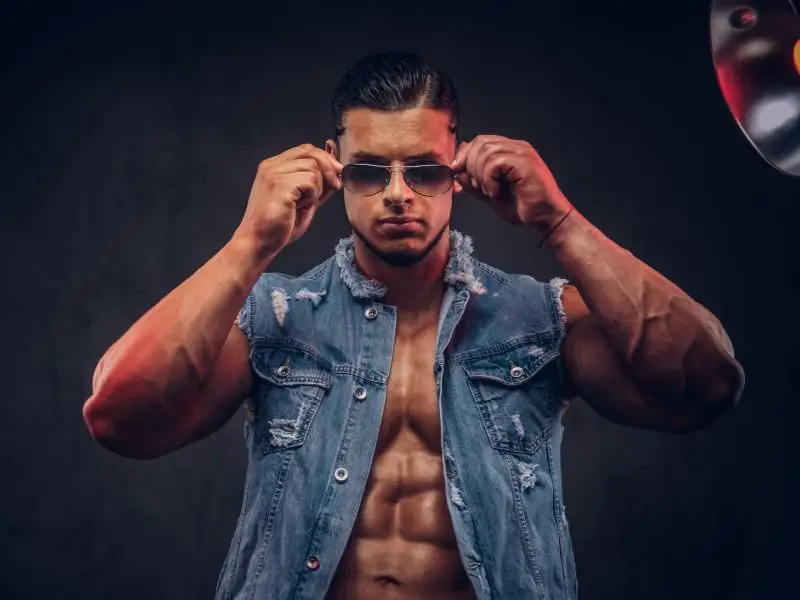 They can also be worn as tops! If you have a fitted or cropped vest, try pairing it with high-waisted pants or skirts.
For a manly, muscly, or biker look, try wearing it without a shirt underneath and leave it open.
#4 – With a Jumpsuit
These pieces of denim are a fun addition to any jumpsuit outfit. Try wearing yours over a black or navy jumpsuit with some heels for a dressier look.
If you want a more casual vibe, pair yours with a printed jumpsuit and some sneakers or sandals.
#5 – With Shorts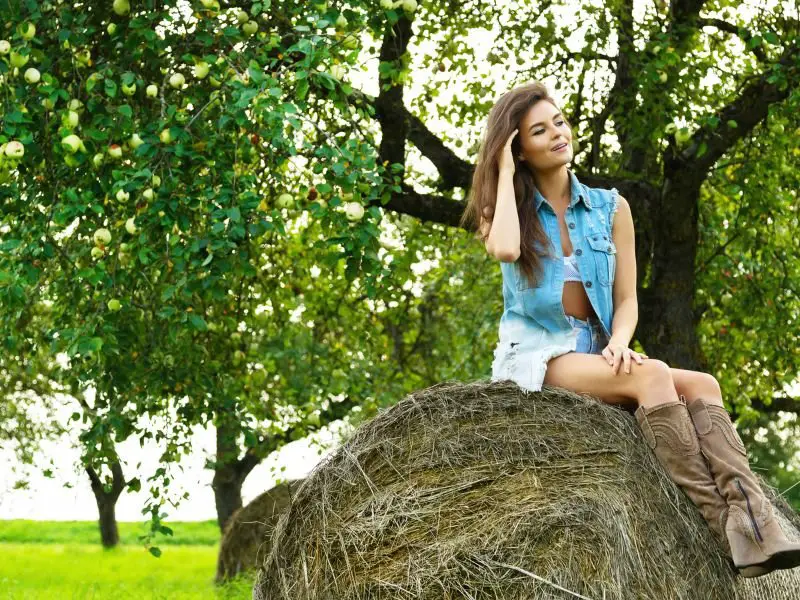 These vests are a great way to add more interest to an otherwise simple shorts outfit.
#6 – Underneath A Coat
Throw one underneath your favorite coat for extra warmth (and style). This is especially cute if you have one in a contrasting wash from your jacket (think light wash under dark wash).
#7 – Over A Hoodie
Add some edge to your hoodie and jeans by layering them. This is the perfect outfit for running errands or hanging out with friends.
Finish off the outfit with some sneakers or combat boots.
FAQs
What do you wear with a denim vest?
Whatever you do, make sure that the colors and styles of the other pieces in your outfit complement each other. And as always, feel free to accessorize however you want – this type of denim goes well with necklaces, bracelets, hats, sunglasses, etc.
Have fun playing around with different combinations and see which ones you like best!
What pants go with a denim vest?
Wear a versatile option like denim jeans or trousers that look good with casual and dressier outfits. You could also try printed pants or trousers to add interest or keep things simple with solid-colored pants in a darker shade.
As for shoes, sneakers or sandals would be perfect options, while heels or dress shoes would work well with dressier ensembles.
How should a denim vest fit?
It should fit comfortably, not too tight or too loose. If it's too tight, it will be uncomfortable and show unsightly bulges. If it's too loose, it will look sloppy.
It should be long enough to cover your waist, and the sleeves should be long enough to reach your wrists.
Make sure the shoulder seams are aligned with your shoulders and the collar fits snugly around your neck.
Was this article helpful?